Knoll
Bertoia Bench Banc Acrylic Stone Blanc
designed by

Harry Bertoia
Knoll
Bancs d' Extérieur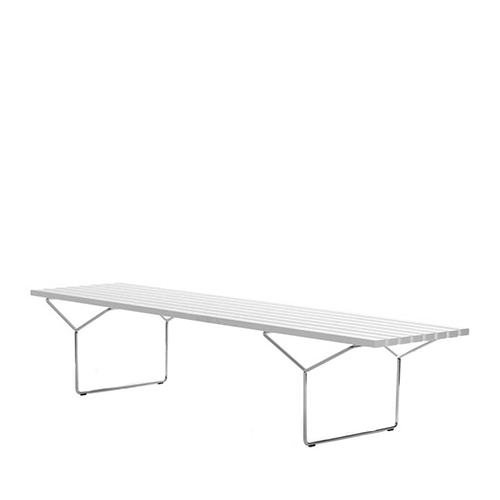 En 1952, le designer italo-américain Harry Bertoia dessine son premier design pour Knoll : ce banc aux lignes pures, à utiliser dans le jardin ou sur la terrasse, mais aussi à l'intérieur, par exemple comme table d'appoint. La base est en fil d'acier, un matériau industriel que Bertoia aimait expérimenter. Le Knoll Bertoia Bench est le plus durable : le cadre est fait de tiges soudées en acier inoxydable ou avec finition de protection Rilsan, et les lattes sont en pierre acrylique blanche. Une version avec assise en teck naturel est également disponible chez Designcollectors.
This item is available in different versions, also items that are not on our website. Contact us for more information and a quote.
Currently

Bertoia Bench Banc Acrylic Stone Blanc

In Stock

For other configurations or specific requests about this product:

Did you know that it's possible to order any product from the brands
we represent though it's not currently available in our online store?