Knoll
Schultz Coffee Table 1966, White frame, White porcelain top
designed by

Richard Schultz
Knoll
Extérieur
-10%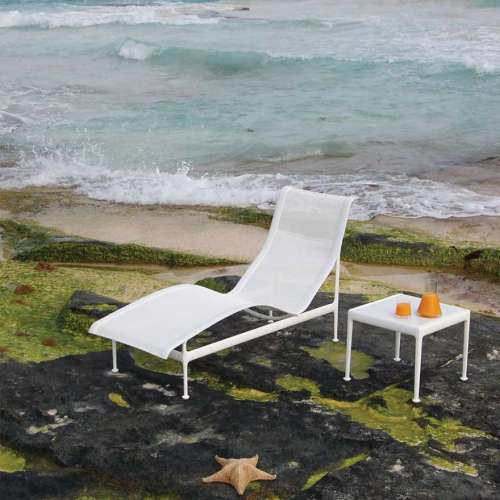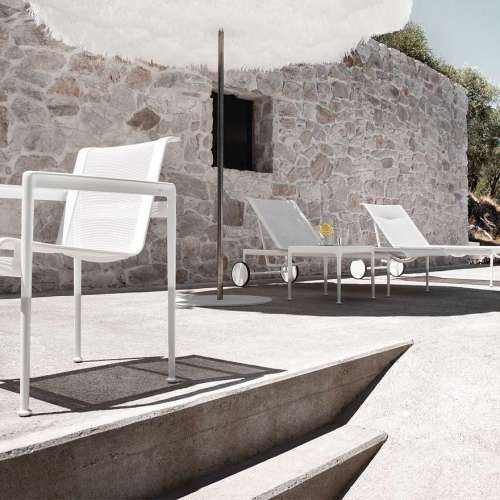 Une nouveauté pour votre jardin, votre terrasse ou même votre petit balcon, c'est cette Coffee Table conçue par Richard Schultz en 1966. La Coffee Table carrée fait partie de la Collection 1966, considérée comme la première collection moderne de mobilier d'extérieur. Le design a été commandé par Florence Knoll lorsqu'elle a déménagé en Floride après sa retraite et était à la recherche de meubles d'extérieur qui pourraient résister à l'air marin, au sable et au sel. Ce classique du design se caractérise par une conception minimaliste avec des coins arrondis et un plateau de table en porcelaine qui s'intègre élégamment dans les bords de la table. La Coffee Table réalisée par Richard Schultz en 1966 est synonyme de qualité supérieure ; le cadre est coulé et extrudé en aluminium avec thermolaquage polyester résistant aux intempéries.
Currently

Schultz Coffee Table 1966, White frame, White porcelain top

In Stock

For other configurations or specific requests about this product:

Did you know that it's possible to order any product from the brands
we represent though it's not currently available in our online store?