Knoll
Schultz Coffee Table 1966, White frame, White porcelain top
designed by

Richard Schultz
Knoll
Outdoor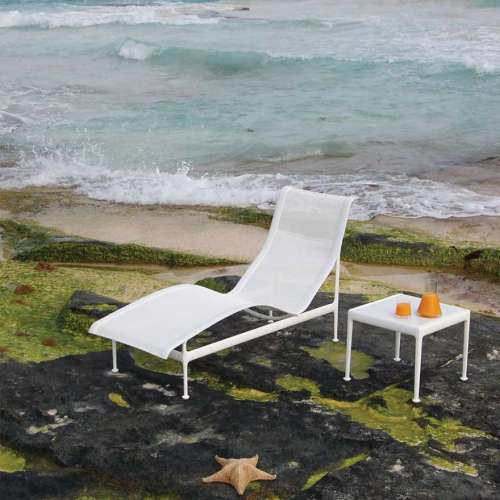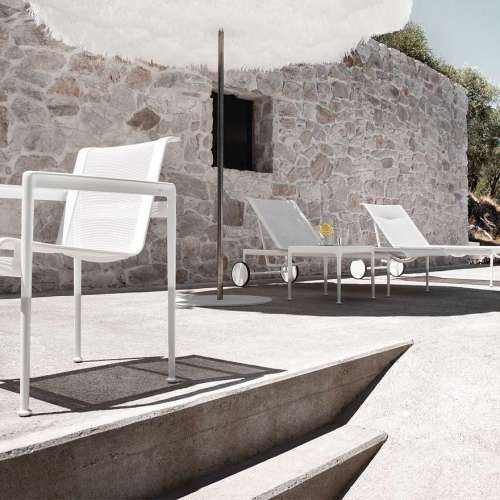 1452
1 200,00 € excl.VAT*
Een frisse aanwinst voor je tuin, terras en zelfs een klein balkon, is deze 1966 salontafel of bijzettafel ontworpen door Richard Schultz. De vierkante Coffee Table maakt deel uit van de 1966-collectie, die wordt beschouwd als de eerste moderne buitenmeubelcollectie. Ontworpen in opdracht van Florence Knoll toen ze na haar pensioen in Florida ging wonen en op zoek was naar buitenmeubilair bestand tegen zeelucht, zand en zout. Kenmerkend voor deze designklassieker zijn het minimalistisch ontwerp met afgeronde hoeken en het porseleinen tafelblad dat verfijnd binnen de tafelranden ligt. De 1966 Coffee Table van Richard Schultz staat voor topkwaliteit: het onderstel is van gelast gegoten en geperst aluminium, afgewerkt met een weerbestendige polyester poedercoating.
Currently

Schultz Coffee Table 1966, White frame, White porcelain top

In Stock

For other configurations or specific requests about this product:

Did you know that it's possible to order any product from the brands
we represent though it's not currently available in our online store?