Vitra
Locker Box, Deep Black RE
designed by

Konstantin Grcic
Vitra
Accessoires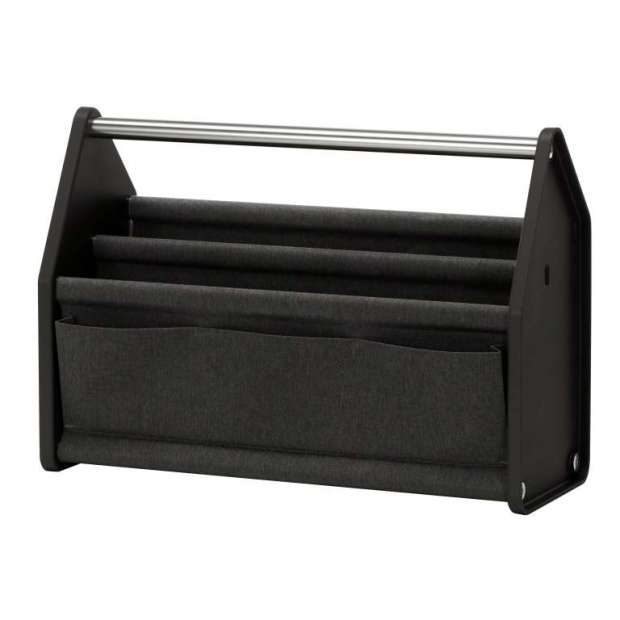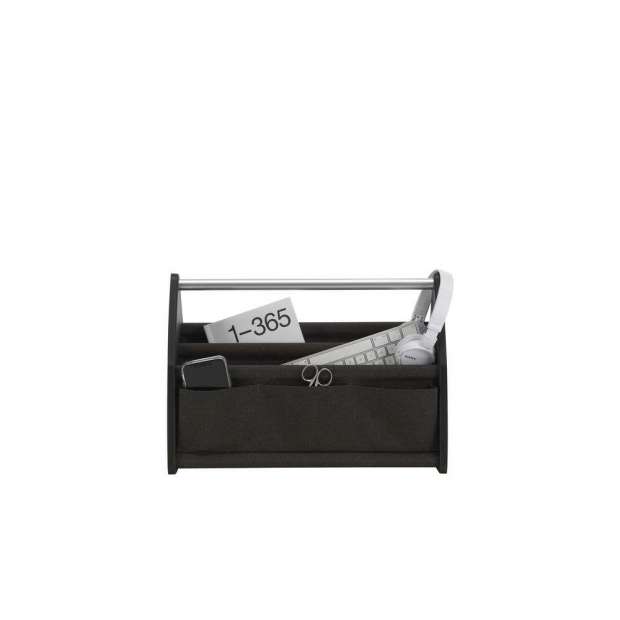 198.9966
164,46 € excl.VAT*
De Locker Box bestaat uit een eenvoudige stevige constructie. Twee zijpanelen van gerecycleerd kunststof zijn met elkaar verbonden door middel van aluminiumbuizen. De bovenste buis dient als handvat. Aan de overige vijf buizen wordt een structuur van stoffen panelen met gelaste naden opgehangen om compartimenten te vormen.

De Locker Box is licht en gemakkelijk in gebruik. Het is een handig hulpmiddel voor flexibele werkroutines, zowel op de werkplek als in het thuiskantoor. Het is verkrijgbaar in verschillende kleuren en kan indien nodig snel worden gedemonteerd. Er zijn naamlabels in verschillende kleuren verkrijgbaar om de Locker Box te personaliseren.
Currently

Locker Box, Deep Black RE

In Stock

For other configurations or specific requests about this product:

Did you know that it's possible to order any product from the brands
we represent though it's not currently available in our online store?