Home
Schaar 21cm helle amethist
Iittala
Schaar 21cm helle amethist
designed by

Oiva Toikka
Iittala
Home
-10%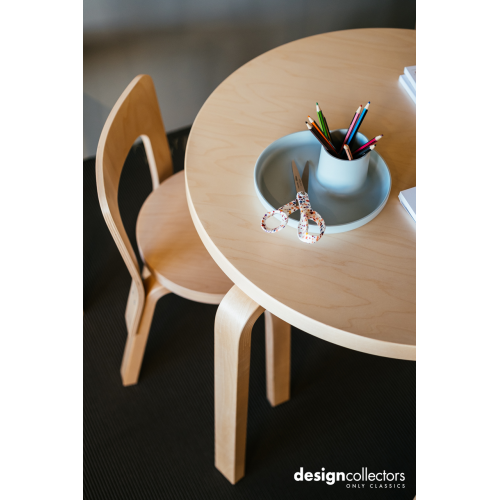 26.8983
22,23 € excl.VAT*
De legendarische prestaties, gecombineerd met een unieke stijl in The Original Orange-handled Scissors™, nu met de verbeelding van Oiva Toikka. De nieuwe Fiskars X Iittala schaar bezit dezelfde essentiële kenmerken als The Original Orange-Handled Scissors, maar nu met de levendige designs van Toikka. Hoogwaardig roestvrijstalen bladen met een scherpgeslepen rand die langer scherp blijven en tot aan de top knippen, een onmisbare eigenschap om stof te kunnen knippen. Lichtgewicht design en ergonomisch gevormd voor volledige controle, terwijl de gebogen handgreep het materiaal vlak houdt om uiterst precies te kunnen knippen. De handgreep met Helle patroon in de kleur amethist van de Fiskars X Iittala schaar, in de jaren tachtig door Toikka gecreëerd, voegt een vleugje kleur toe aan elk project.
Currently

Schaar 21cm helle amethist

In Stock

For other configurations or specific requests about this product:

Did you know that it's possible to order any product from the brands
we represent though it's not currently available in our online store?