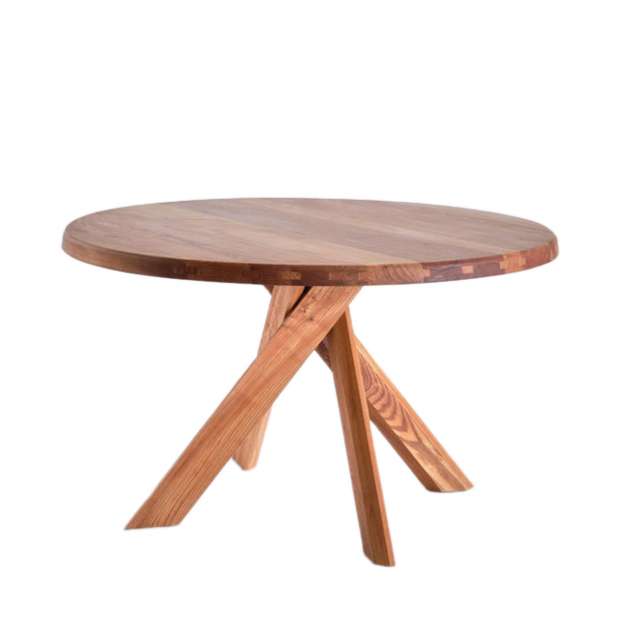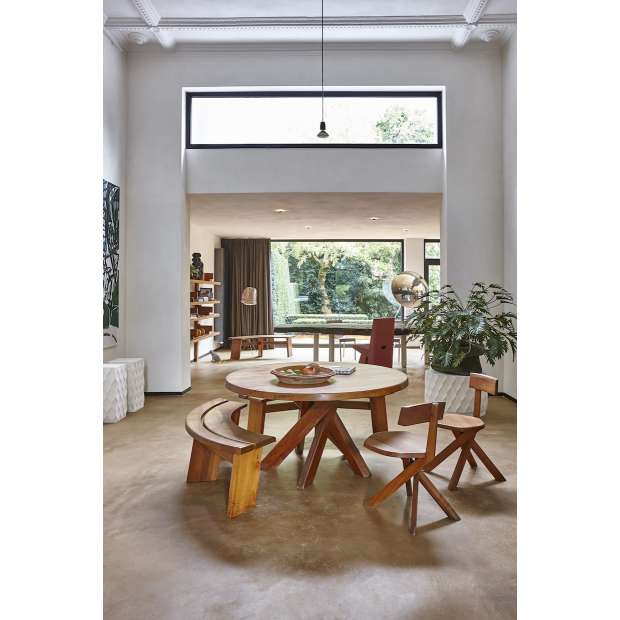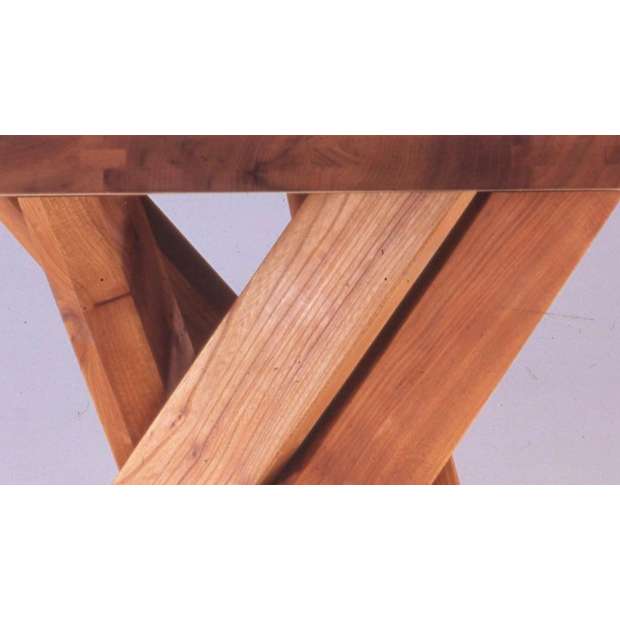 Expected to be back in stock on May 15 2023
The T21 table is the subject of a very precise study. No miscalculation is allowed and the proportions of the whole must be perfect. Because of, on the one hand, the slope of the legs in combination with that of the tabletop, but also the perfect harmony of the legs. A pentagonal piece of wood sits like a lock in the heart of the beam axis and holds the whole construction together. A real masterpiece!
Type of wood: elmwood.