Designcollectors is a realisation by moving and distribution company Castelein and self-storage Stor'it.
Passion for design
What both companies have in common is a passion for original design that enriches and contributes towards your life. They want to share the spirit of Vitra, Artek, Thonet, ClassiCon, Maharam and Kay Bojesen with you.
That is why Vitra, Artek, Thonet and ClassiCon is combining its knowhow in design with the expertise of its logistical partner Castelein to offer an international public a new service: online design shopping, on a well-designed website. As a result, design fans can look, select... and buy directly.
Biggest stock in Europe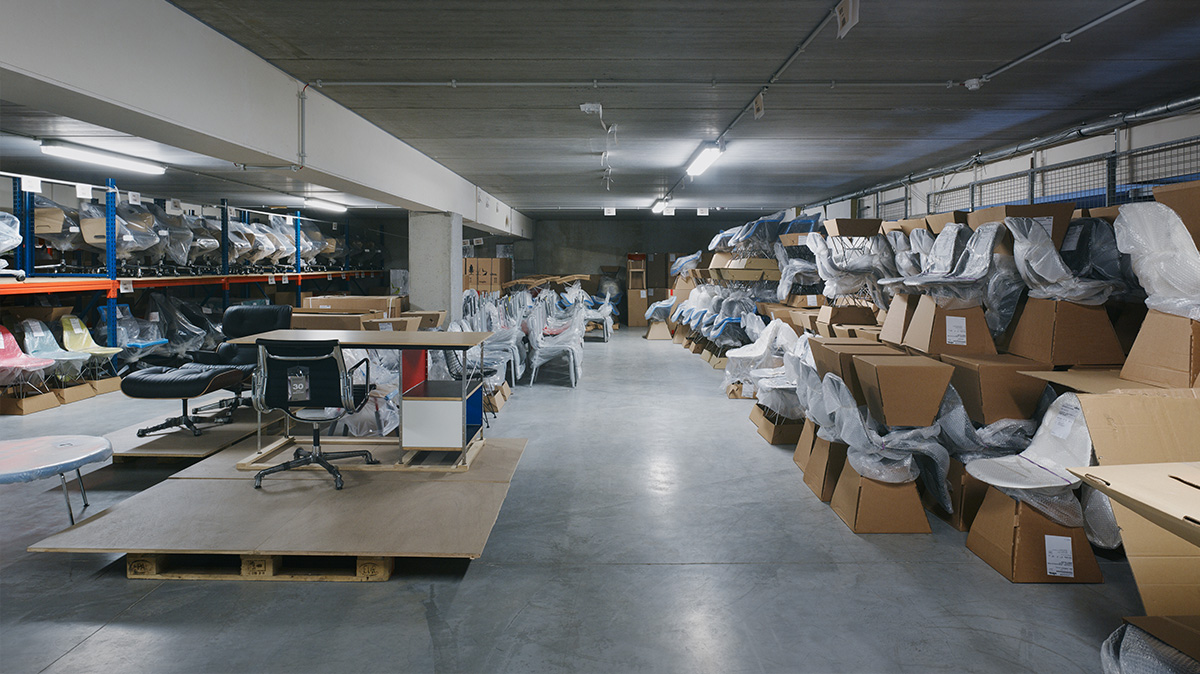 Design
collectors

is a brand of Flanders Design House BVBA
Company Info
E-mail
service@designcollectors.com
Telephone
+ 32 58 31 47 71
Address
Pannestraat 225 – 227
B-8630 Veurne
Belgium
VAT number
BE 0807 053 658
Bank
Fortis 001-5666615-48
IBAN
BE11001566661548
BIC
GEBABEBB
About the vitra

.

Home Collection
The Vitra Home Collection is not an interior design system or a homogeneous product line, which promotes a uniform style. Rather, Vitra regards the furnishing of one's home as a process of collage - a gradual assemblage of products and objects. This is not the same as a coincidental accumulation of things, rather it is a conscious arrangement that grows and changes with regard to both content and style, according to the owner's individual preferences and circumstances.
The Vitra Home Collection offers many unique home products representing over 70 years of design history, which complement and enhance the collage interior.