Vitra
Elliptical Table ETR Tafel - Zwart
designed by

Charles & Ray Eames
Vitra
Tafels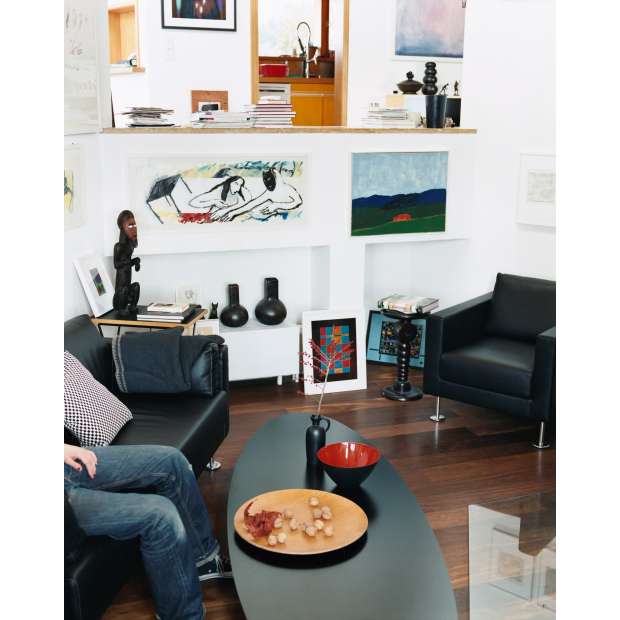 2235.0031
1 847,11 € excl.VAT*
Deze lage salontafel met een elegante elliptische vorm lijkt op een surfboard en kreeg al snel de bijnaam "surfplanktafel". Met zijn dubbele verchroomde voet verwijst de tafel qua vormgeving naar een thema waarop door Charles & Ray Eames veel variaties zijn gemaakt, namelijk aan elkaar gelaste gebogen stalen staven die een vaste, statische structuur vormen. ETR staat voor 'Elliptical Table Rod Base'.
Currently

Elliptical Table ETR Tafel - Zwart

In Stock

For other configurations or specific requests about this product:

Did you know that it's possible to order any product from the brands
we represent though it's not currently available in our online store?