Vitra
Eames Plastic Armchair LAR zonder bekleding - Pale rose
designed by

Charles & Ray Eames
Vitra
Lounge Chairs & Club Chairs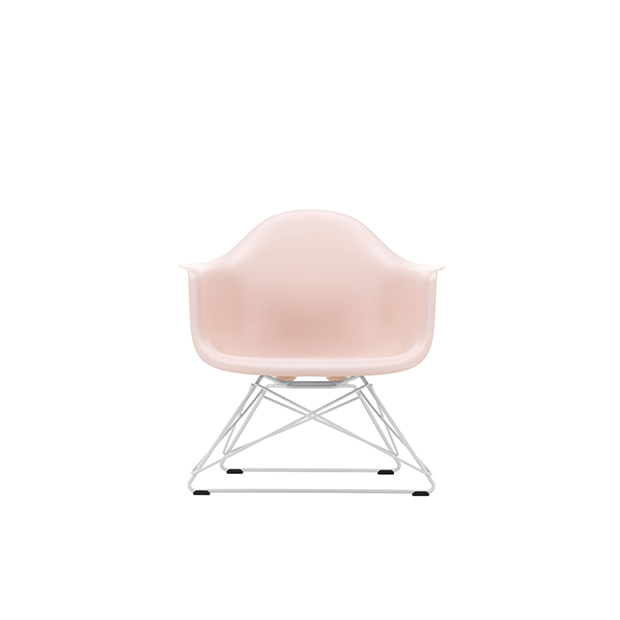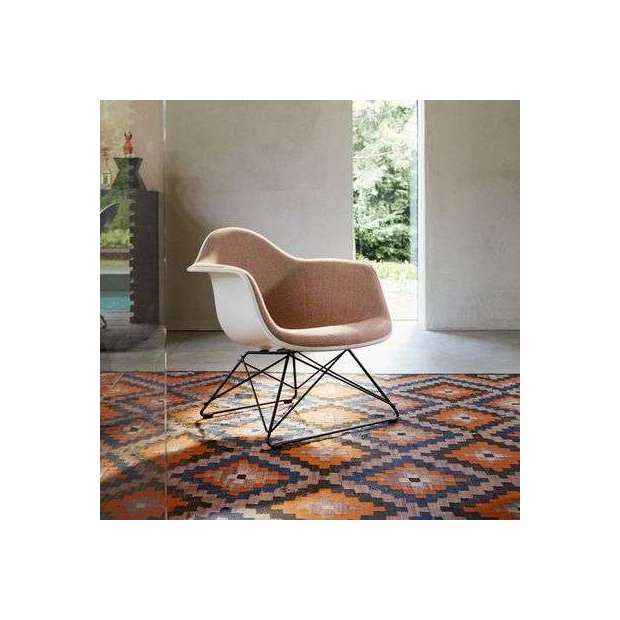 Met hun Plastic Chairs introduceerden Charles en Ray Eames een multifunctionele stoel waarvan de zitschaal met verschillende onderstellen kon worden gecombineerd. Al in 1950 presenteerden zij een reeks onderstellen die verschillende zitposities mogelijk maakten, waaronder de lage LAR (Lounge Height Armchair Rod Base). De LAR lijkt een van Charles en Ray's favoriete ontwerpen te zijn geweest: je ziet hem op talloze vintagefoto's van het Eames House in Pacific Palisades, zowel binnen als buiten. Dit laat ook zien hoe licht de stoel is en hoe makkelijk hij kan worden verplaatst. Dankzij zijn compacte afmetingen kan je de Plastic Chair LAR ook in kleinere interieurs gebruiken. Door de grote keuze aan kleuren past hij bij verschillende stijlen. Het onderstel van staaldraad, dat met een minimum aan materialen een maximale stabiliteit heeft, kreeg een charmante bijnaam: Cat's Cradle' of 'Kattenwieg' verwijzend naar het touwspelletje van kinderen.
Currently

In Stock

For other configurations or specific requests about this product:

Did you know that it's possible to order any product from the brands
we represent though it's not currently available in our online store?