Home
Aluminium Group EA 125 Voetenbank - Leather - Nero
Vitra
Aluminium Group EA 125 Voetenbank - Leather - Nero
designed by

Charles & Ray Eames
Vitra
Home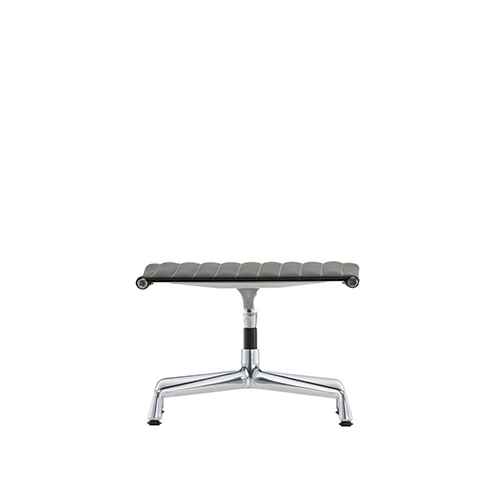 1904.9998
1 574,38 € excl.VAT*
De stoelen en voetenbank van de Aluminium Group zijn de bekendste creaties van Charles en Ray Eames. Ze werden ontworpen in 1958 en behoren tot de iconen in de designgeschiedenis van de 20ste eeuw. Een belangrijk kenmerk van de Aluminium Chair is de intelligente combinatie van materialen. De stoel heeft een heldere, transparante vorm en de constructie is duidelijk zichtbaar. Aluminium profielen geven de stoel zowel stabiliteit als lichtheid. Het materiaal is in de zijpanelen bevestigd, maar toch losjes gemonteerd, zodat het de lijn van het lichaam volgt en comfort biedt zonder dat er veel bekleding nodig is. Dit materiaal is geen bedekking, maar een integraal onderdeel van het ontwerp.
De Aluminium Group omvat verschillende modellen voor gebruik in woningen, kantoren en openbare ruimtes. Vitra produceert de Aluminium Group-stoelen al tientallen jaren in dezelfde superieure kwaliteit. Dankzij deze ervaring kan je genieten van 30 jaar garantie op alle Aluminium Chairs.
Currently

Aluminium Group EA 125 Voetenbank - Leather - Nero

In Stock

For other configurations or specific requests about this product:

Did you know that it's possible to order any product from the brands
we represent though it's not currently available in our online store?