Home
Wool Blanket Girard: Circle Sections - 200 x 135 cm
Vitra
Wool Blanket Girard: Circle Sections - 200 x 135 cm
designed by

Alexander Girard
Vitra
Home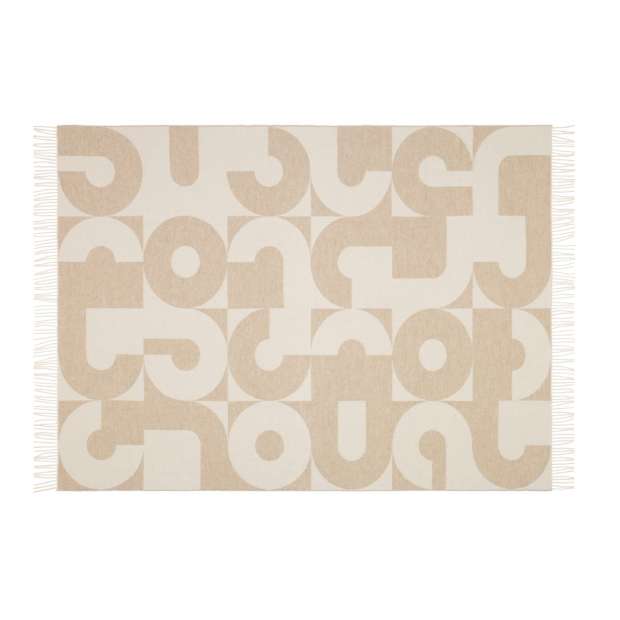 De tweekleurige patronen van Girards wollen dekens zijn oorspronkelijk ontworpen als drukmotieven voor decoratieve wandpanelen, stoffen of kussens. In samenwerking met de familie Girard worden deze grafische ontwerpen nu in jacquard geweven om een mooie collectie wollen dekens te produceren. Een effect van deze weeftechniek zie je in de wisselende, levendige en gedempte kleurtonen.
Materialen: 100% merinoswol, gemaakt met de jacquardweeftechniek.
Kenmerken: merinoswol is een hoogwaardige natuurlijke vezel die afkomstig is van het eerste scheren van het merinoslam. Het is extreem licht van gewicht, fijn en zacht en zorgt voor een optimale warmte-uitwisseling.
Kwaliteit: er is veel technische en manuele expertise nodig om de hoogwaardige natuurlijke vezels te verwerken. Daarom worden de dekens van Vitra gemaakt door een Duitse producent van dekens met meer dan 100 jaar ervaring in de verwerking van natuurlijke vezels. De hoogwaardige uitvoering van de ontwerpen vereist veel handwerk.
Currently

In Stock

For other configurations or specific requests about this product:

Did you know that it's possible to order any product from the brands
we represent though it's not currently available in our online store?