Home
Wool Blanket Girard: Circle Sections - 200 x 135 cm
Vitra
Wool Blanket Girard: Circle Sections - 200 x 135 cm
designed by

Alexander Girard
Vitra
Accueil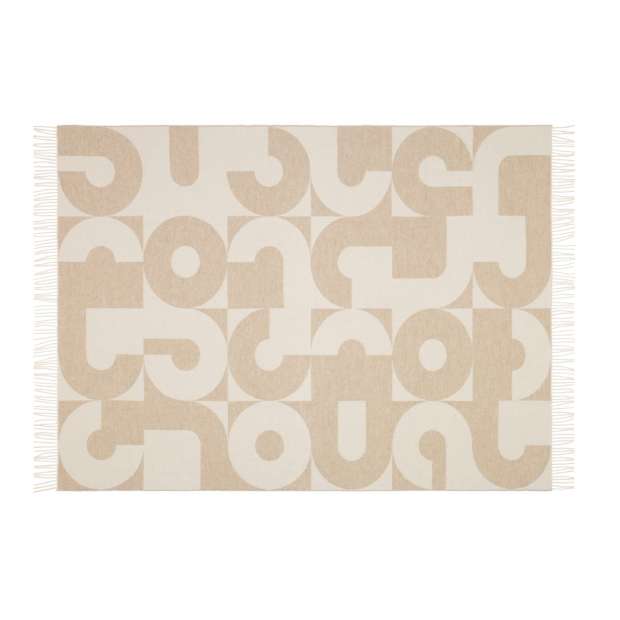 Les motifs bicolores des couvertures en laine de Girard ont été conçus à l'origine comme motifs d'impression pour des panneaux muraux décoratifs, des tissus ou des oreillers. En collaboration avec la famille Girard, ces créations graphiques sont maintenant réalisées dans un tissage jacquard pour produire cette belle collection de couvertures en laine. Un effet supplémentaire de cette technique de tissage est observé dans les constellations alternées de tons de couleurs vifs et sobres.
Matériaux :
100 % laine d'agneau mérinos, à l'aide de la technique de tissage Jacquard.
Caractéristiques :
La laine d'agneau mérinos est une fibre naturelle de haute qualité qui provient de la première tonte des agneaux mérinos. Elle est extrêmement légère, fine et douce, et offre une chaleur optimale.
Qualité :
le traitement de ces fibres naturelles haute qualité exige une grande expertise technique et manuelle. C'est pour cette raison que les couvertures de Vitra sont réalisées par une entreprise allemande de fabrication de couvertures bénéficiant de plus de 100 ans d'expérience dans le traitement des fibres naturelles. La mise en œuvre haute qualité des designs exige un grand savoir-faire.
Currently

In Stock

For other configurations or specific requests about this product:

Did you know that it's possible to order any product from the brands
we represent though it's not currently available in our online store?