Thonet
B 97 A Bijzettafel, Pure white, Lacquered beech, 52 x 34,5 x 42,5 cm
designed by

Thonet Design Team
Thonet
Tafels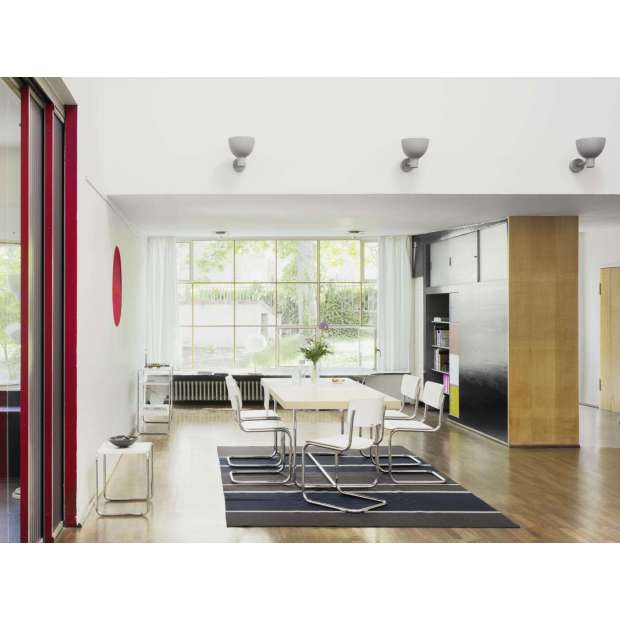 Elegant, flexibel en geschikt voor heel wat toepassingen. De B 97 tafel doet in zijn afmetingen denken aan de B 9 bijzettafel van Marcel Breuer. De aangepaste constructie biedt echter een praktisch voordeel: door de opening aan één zijde kan de tafel over de rand van een bank, fauteuil of bed worden geplaatst. De tafel B 97 is verkrijgbaar in 2 maten, individueel of als set te gebruiken: je kunt ze makkelijk in elkaar schuiven. Het Thonet-ontwerp uit 1933 behoort tot de klassiekers van stalen buismeubelen. Frames van verchroomde of gelakte stalen buizen in verschillende kleuren, houten elementen in gebeitst beuken, gelakt of gestructureerd in verschillende kleuren.
Currently

In Stock

For other configurations or specific requests about this product:

Did you know that it's possible to order any product from the brands
we represent though it's not currently available in our online store?