Thonet
B 97 A Side Table, Pure white, Lacquered beech, 52 x 34,5 x 42,5 cm
designed by

Thonet Design Team
Thonet
Tables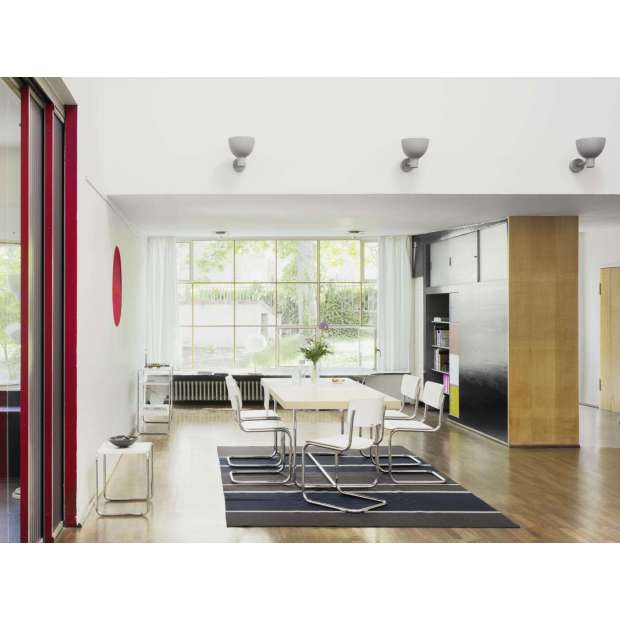 Élégante, flexible et adaptée à une variété d'utilisations. Par ses dimensions, la table B 97 rappelle la table gigogne B 9 de Marcel Breuer. Sa construction modifiée offre cependant un avantage pratique : grâce à l'ouverture d'un côté, la table peut être tirée sur le bord d'un canapé, d'un fauteuil ou d'un lit. La table B 97 est disponible en 2 tailles, à utiliser individuellement ou ensemble : elles s'emboîtent facilement l'une dans l'autre. Le design de Thonet datant de 1933 fait partie des classiques du mobilier tubulaire en acier. Cadres en tube d'acier chromé ou laqué dans différentes couleurs, éléments en bois en hêtre teinté, revêtement laqué ou structuré dans différentes couleurs.
Currently

In Stock

For other configurations or specific requests about this product:

Did you know that it's possible to order any product from the brands
we represent though it's not currently available in our online store?