-10%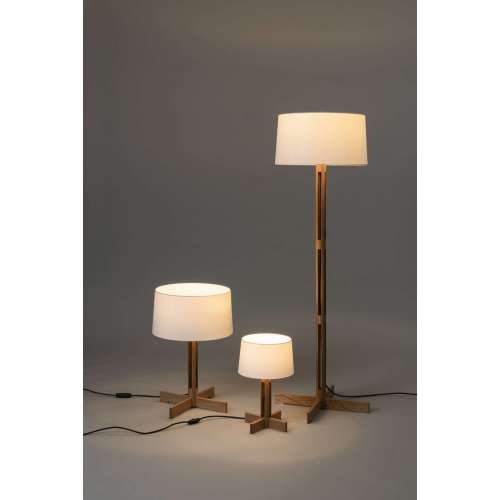 1022.45
845,00 € excl.VAT*
De FAD-lampen van Miguel Milá waren oorspronkelijk bedoeld om het voormalige hoofdkantoor van FAD (Fostering Arts and Design) - een referentiecentrum in Spanje voor de bevordering van de architectuur - te verlichten. Ze vallen nog steeds op als een staaltje van echt industrieel vakmanschap, helemaal niet folkloristisch of banaal. Een massieve, eikenhouten cilinderstructuur, met vier uitgeholde openingen in de lengterichting, draagt een bijna cilindervormige witte linnen kap. De bovenste metalen schacht is in de hoogte verstelbaar. De opvallende kruisvormige voet, kenmerkend voor de creaties van Miguel Milá, is even groot als de onderste omtrek van de lampenkap. Onvervalste eenvoud zonder zinloze franjes.
Currently

FAD Staande lamp

In Stock

For other configurations or specific requests about this product:

Did you know that it's possible to order any product from the brands
we represent though it's not currently available in our online store?