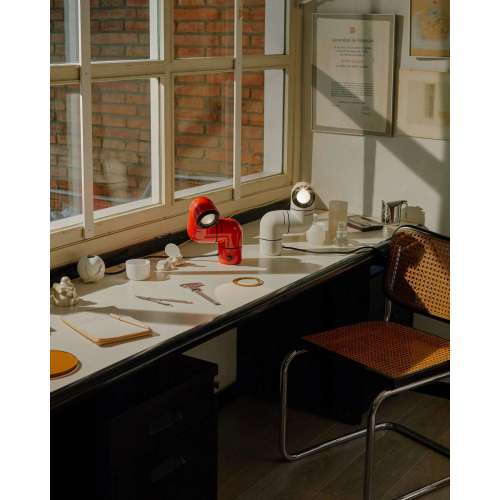 Een pop designklassieker. De tatoe, of gordeldier, is een vriendelijk zoogdier met een schelp op zijn rug die hem beschermt wanneer hij zich tot een bal rolt. Op een transoceanische vlucht, terwijl hij las over Argentijnse wilde dieren en overwoog hoe het licht boven zijn stoel zijn slapende vrouw naast hem niet stoorde, kwam André Ricard met deze lamp die een pop-art icoon in Europa werd.
.
Currently

Tatu Lamp, Rood

In Stock

For other configurations or specific requests about this product:

Did you know that it's possible to order any product from the brands
we represent though it's not currently available in our online store?