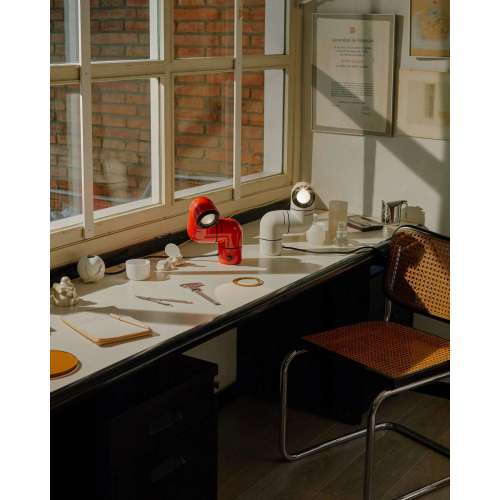 A pop design classic. The tatu, or armadillo, is a friendly mammal with a shell on its back that protects it when it rolls up into a ball. On a transoceanic flight, while reading about Argentinean wildlife and contemplating how the light above his seat did not disturb his sleeping wife next to him, André Ricard came up with this lamp that became a pop-art icon in Europe.
Currently

Tatu Lamp, Red

In Stock

For other configurations or specific requests about this product:

Did you know that it's possible to order any product from the brands
we represent though it's not currently available in our online store?