Knoll
Wassily Lounge Chair, Natural canvas
designed by

Marcel Breuer
Knoll
Stoelen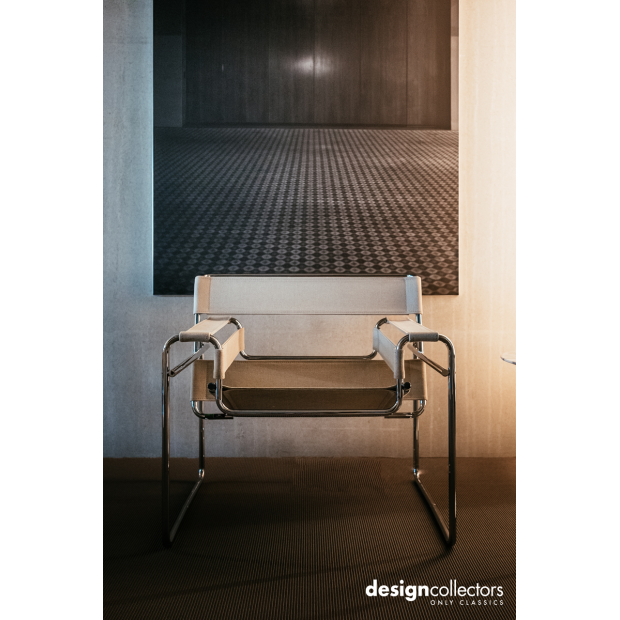 2141.7
1 770,00 € excl.VAT*
Met de Wassily Lounge Chair haal je een beroemde Bauhaus-designklassieker in huis. De Hongaars-Amerikaanse architect en meubelontwerper Marcel Breuer ontwierp deze loungezetel, ook wel de B3-stoel genoemd, in 1925. Het ontwerp was revolutionair door het gebruik van buismateriaal in combinatie met de zitting, leuning en armsteunen van leer of canvas. De Wassily Lounge Chair wordt uitgevoerd in duurzame materialen en piekfijn afgewerkt. Frame: naadloze stalen buizen met een gepolijste verchroomde afwerking. Stoffering: stevige banden in zwart runderleer.
Currently

Wassily Lounge Chair, Natural canvas

In Stock

For other configurations or specific requests about this product:

Did you know that it's possible to order any product from the brands
we represent though it's not currently available in our online store?