Home
Essence champagneglas 21cl - set van 2
Iittala
Essence champagneglas 21cl - set van 2
designed by

Alfredo Häberli
Iittala
Home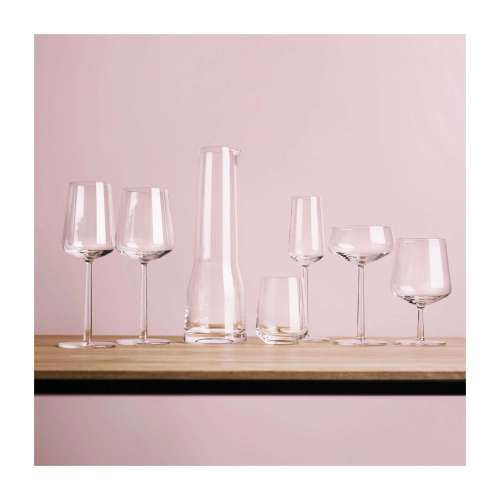 Eenvoudig, veelzijdig en functioneel: dit zijn de kernwoorden van de Essence-glazencollectie ontworpen door productdesigner Alfredo Häberli. Essence-glazen hebben dezelfde steel en voet, maar elke kelk is zo ontworpen dat smaak, uiterlijk en aroma van de drank optimaal tot hun recht komen. Dit eigenzinnig, minimalistisch Fins glaswerk is een moderne designklassieker. Essence-champagneglazen hebben een zeldzaam dunne rand en delicate steel. Het glas is aangenaam om vast te nemen en te gebruiken. De elegante flûte zorgt ervoor dat de champagne koel blijft en zijn bubbels behoudt. Perfect geschenkidee!
Currently

Essence champagneglas 21cl - set van 2

In Stock

For other configurations or specific requests about this product:

Did you know that it's possible to order any product from the brands
we represent though it's not currently available in our online store?
Essence champagneglas 21cl - set van 2

Suits well with