Home
Essence Champagne glass 21 cl - 2 pcs
Iittala
Essence Champagne glass 21 cl - 2 pcs
designed by

Alfredo Häberli
Iittala
Home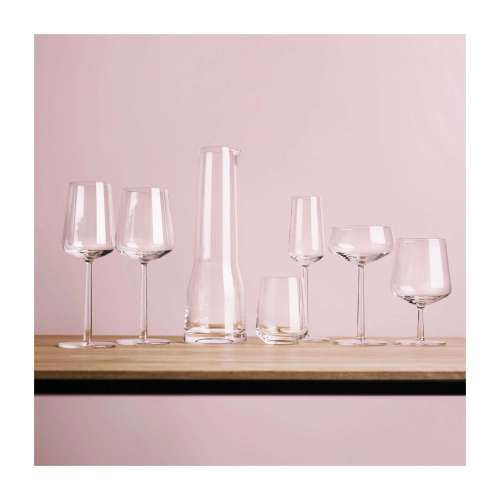 39.9058
32,98 € excl.VAT*
Simplicity, versatility and functionality: these are the keywords of the Essence glassware created by product designer Alfredo Häberli. Essence glasses have identical stems and bases while each bowl is crafted to optimize the taste, appearance and aroma of the beverage. The Finnish glassware with edgy character has become a contemporary design classic. The Essence champagne glasses showcase a rare thin lip and a delicate stem. The glass is sensually pleasing to hold and handle. The elegant flute allows the champagne to keep its chilled temperature and signature carbonation. A perfect gift idea.
Currently

Essence Champagne glass 21 cl - 2 pcs

In Stock

For other configurations or specific requests about this product:

Did you know that it's possible to order any product from the brands
we represent though it's not currently available in our online store?