Home
Ultima Thule kan met ijstuit 150 cl
Iittala
Ultima Thule kan met ijstuit 150 cl
designed by

Tapio Wirkkala
Iittala
Home
-10%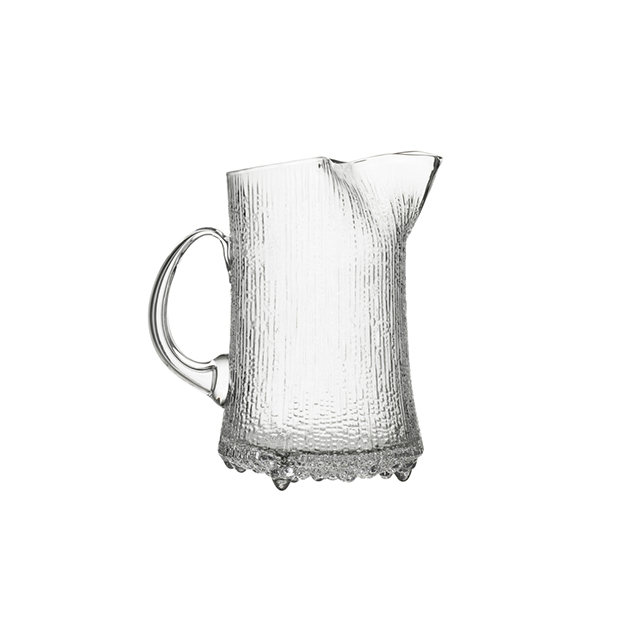 159.9015
132,15 € excl.VAT*
Zijn geboorteland Finland vormde de grootste inspiratiebron voor Tapio Wirkkala. De kunstenaar trotseerde de regels van het glasblazen met zijn iconische Ultima Thule-collectie. Wirkkala werd geïnspireerd door een met ijs bedekt Fins eiland en hij werkte bijna duizend uur met de glasblazers van de Iittala-glasfabriek samen om een uniek stukje Scandinavische natuur in glas te scheppen. Met zijn afgeronde bodem op drie ijstoppen die boven het oppervlak lijken te zweven, brengt de baanbrekende Ultima Thule-collectie een stukje natuur uit het poolgebied in elk interieur. De Ultima Thule kan met ijstuit voegt een opvallend element toe aan formele of casual gelegenheden. Een schitterende manier om koude dranken te serveren. Een perfect geschenk.
Currently

Ultima Thule kan met ijstuit 150 cl

In Stock

For other configurations or specific requests about this product:

Did you know that it's possible to order any product from the brands
we represent though it's not currently available in our online store?
Ultima Thule kan met ijstuit 150 cl

Suits well with