Home
Ultima Thule ice-lip pitcher 150 cl
Iittala
Ultima Thule ice-lip pitcher 150 cl
designed by

Tapio Wirkkala
Iittala
Home
-10%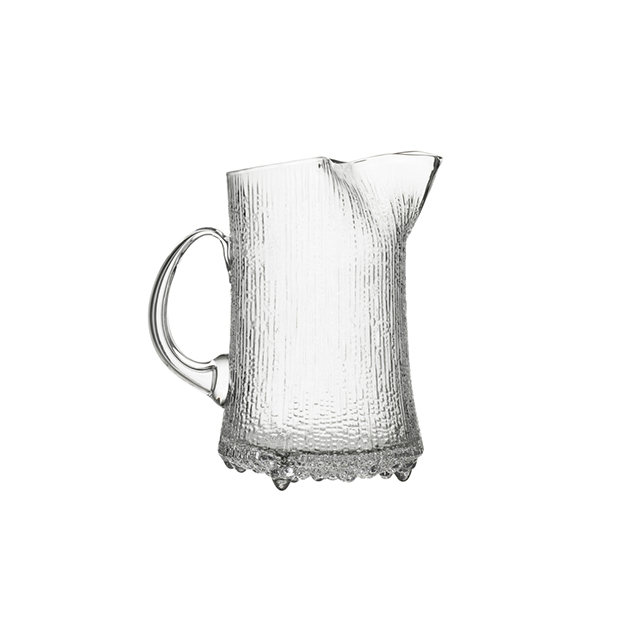 159.9015
132,15 € excl.VAT*
Legend Tapio Wirkkala's greatest inspiration came from his native Finland. With his iconic Ultima Thule, the artist defied the rules of glassblowing. Inspired by an ice-covered Finnish island, Wirkkala spent nearly a thousand hours with the glassblowers at the Iittala Glass Factory, to recreate this unique slice of Nordic nature. Characterised by a rounded base supported by three ice peaks that float above the surface, the groundbreaking Ultima Thule collection brings a piece of arctic nature into any interior. The Ultima Thule ice-lip pitcher adds striking detail to formal or casual occasions. A stunning way to serve cold drinks. Perfect gift.
Currently

Ultima Thule ice-lip pitcher 150 cl

In Stock

For other configurations or specific requests about this product:

Did you know that it's possible to order any product from the brands
we represent though it's not currently available in our online store?
Ultima Thule ice-lip pitcher 150 cl

Suits well with