Home
CH24 Wishbone Chair, Oiled oak, Natural cord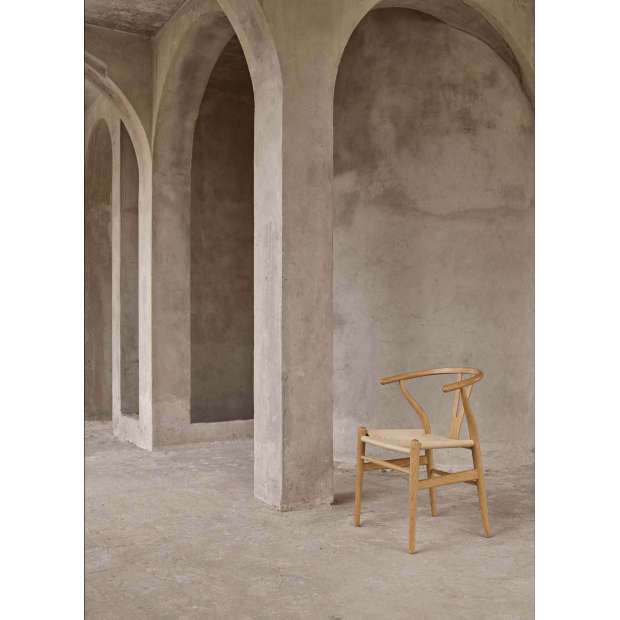 1073.27
887,00 € excl.VAT*
Hans Wegner, ook de 'meester van de stoel' genoemd, is waarschijnlijk het meest bekend om zijn Wishbone Chair, die sinds 1950 onafgebroken in productie is. De iconische CH24 Wishbone Chair geeft met zijn unieke vorm en tijdloze lichtheid de essentie weer van het moderne Deense design. De elegante stoel ontleent zijn naam aan de karakteristieke Y-vormige rug, die de arm- en rugleuning stabiliteit geeft en zorgt voor comfort. De productie van een CH24 Wishbone Chair bestaat uit meer dan 100 stappen, waarvan de meeste met de hand worden uitgevoerd. Wist je dat een ervaren vakman alleen al met de handgeweven zitting van de stoel een uur bezig is en daarbij ongeveer 120 meter papierkoord verwerkt? Dit duurzame materiaal geeft de stoel een lange levensduur.
Currently

CH24 Wishbone Chair, Oiled oak, Natural cord

In Stock

For other configurations or specific requests about this product:

Did you know that it's possible to order any product from the brands
we represent though it's not currently available in our online store?