Home
CH24 Wishbone Chair, Oiled oak, Natural cord
-10%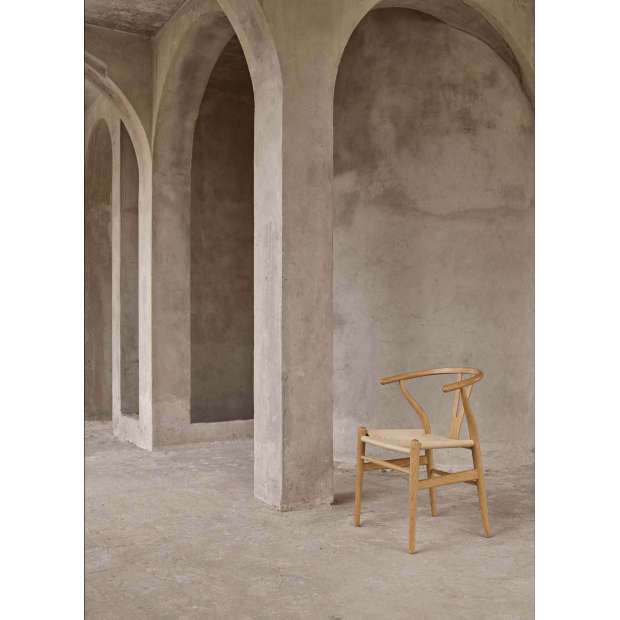 1073.27
887,00 € excl.VAT*
Hans Wegner, often referred to as the 'master of the chair', is probably best known for his Wishbone Chair which has been in continuous production since 1950.
The iconic CH24 chair reflects the essence of modern Danish design with its unique form and timeless lightness. The elegant chair is named after the characteristic Y-shaped back, which gives the arm- and backrest stability and provides comfortable support. The production of a CH24 Wishbone Chair consists of more than 100 steps, most of which are carried out by hand. Did you know that an experienced craftsman would spend an hour with the chair's hand-woven seat alone, using around 120 meters of paper cord? The durable material makes the chair extremely long-lasting.
Currently

CH24 Wishbone Chair, Oiled oak, Natural cord

In Stock

For other configurations or specific requests about this product:

Did you know that it's possible to order any product from the brands
we represent though it's not currently available in our online store?