Artek
Children's Stool NE60 (4 poten) - Wit Laminaat
designed by

Alvar Aalto
Artek
Google Shopping
-10%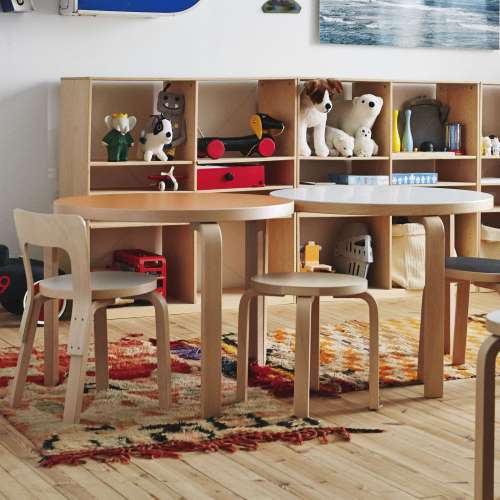 330.33
273,00 € excl.VAT*
Artek Stool NE60 is de kinderversie van Alvar Aalto's E60 Kruk met 4 poten. Het eenvoudige ontwerp met L-vormige poten past in zo goed als elk interieur. Het krukje is makkelijk stapelbaar: zo heb je altijd extra stoelen bij de hand voor (on)verwacht bezoek. Voor de zitting heb je de keuze uit verschillende uitvoeringen. De NE60 kinderstoel kan gecombineerd worden met een tafel van 60 cm hoogte.
Currently

Children's Stool NE60 (4 poten) - Wit Laminaat

In Stock

For other configurations or specific requests about this product:

Did you know that it's possible to order any product from the brands
we represent though it's not currently available in our online store?