Artek
Children's Stool NE60 (4 Legs) - White Laminate
designed by

Alvar Aalto
Artek
Google Shopping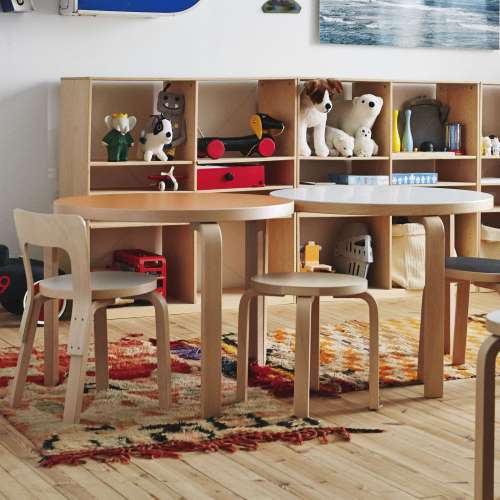 330.33
273,00 € excl.VAT*
Artek Stool NE60 is the children's version of Alvar Aalto's Stool E60 with 4 legs. The simple design with L-shaped legs fits in nearly any interior. The stool is easily stackable, making it handy to have extra seating at hand for (un)expected visitors. For the seating, a variety of versions are available.
The NE60 children's stool can be combined with 60 cm table height.
Currently

Children's Stool NE60 (4 Legs) - White Laminate

In Stock

For other configurations or specific requests about this product:

Did you know that it's possible to order any product from the brands
we represent though it's not currently available in our online store?