Artek
Nesting Table 88 (Set van 3)
designed by

Alvar Aalto
Artek
Google Shopping
-10%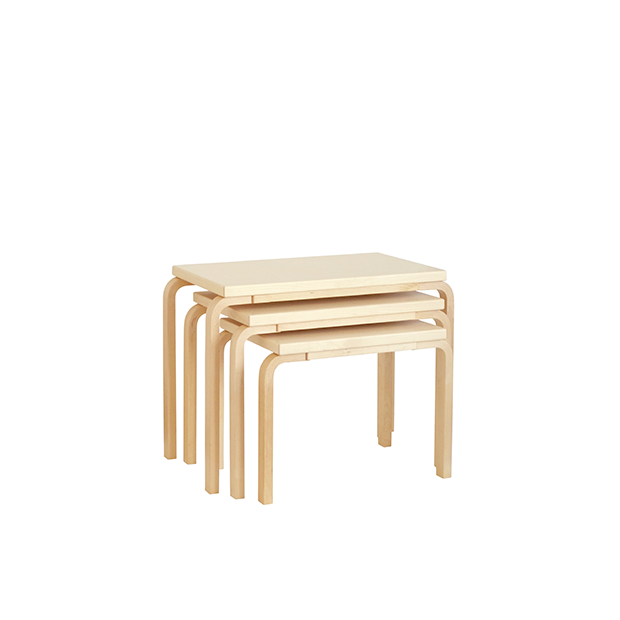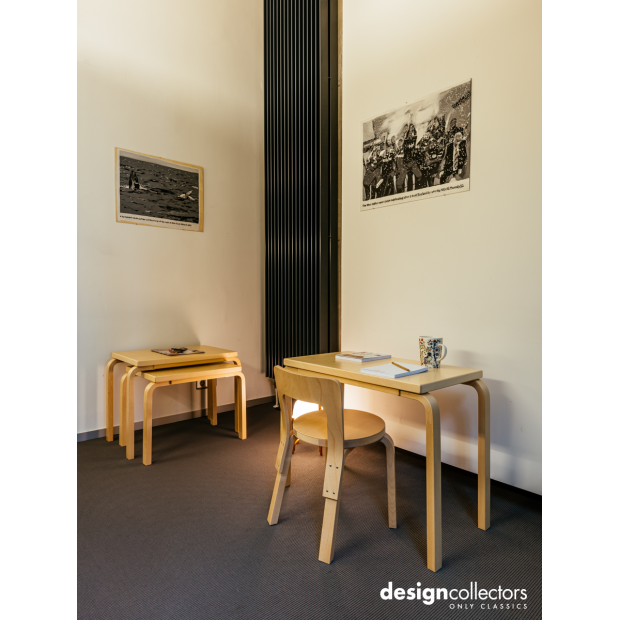 1639.55
1 355,00 € excl.VAT*
Dit trio kan je tesamen gebruiken als bijzettafel of salontafel, of afzonderlijk, als je verspreid over een ruimte verschillende tafeloppervlakken wil creëren. De massieve berken L-vormige poten zijn gemaakt met Alvar Aalto's gepatenteerde techniek voor het buigen van hout. De tafelbladen zijn samengesteld uit vezelplaat afgewerkt met berkenfineer, waardoor de tafels licht zijn, en makkelijk te verplaatsen. Wanneer je ze niet gebruikt, schuiven de tafeltjes perfect in elkaar: zo bespaar je ruimte en ontstaat er tegelijkertijd een in het oog springende geometrische puzzel.
Currently

Nesting Table 88 (Set van 3)

In Stock

For other configurations or specific requests about this product:

Did you know that it's possible to order any product from the brands
we represent though it's not currently available in our online store?