Artek
Nesting Table 88 (Ensemble de 3)
designed by

Alvar Aalto
Artek
Google Shopping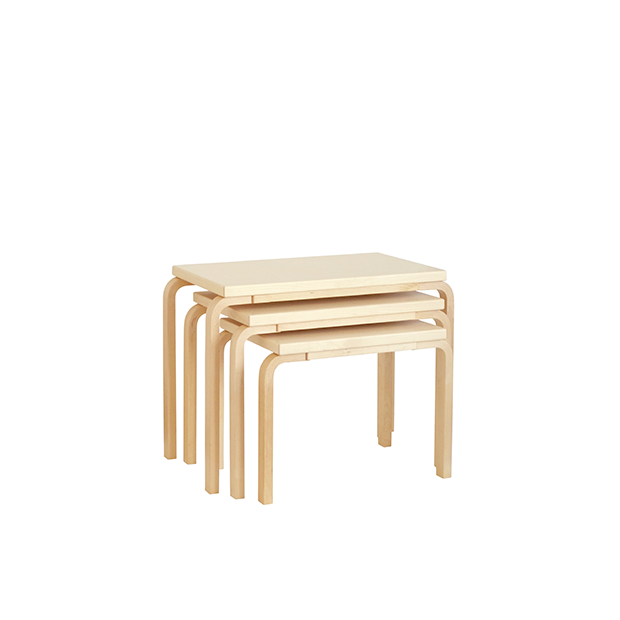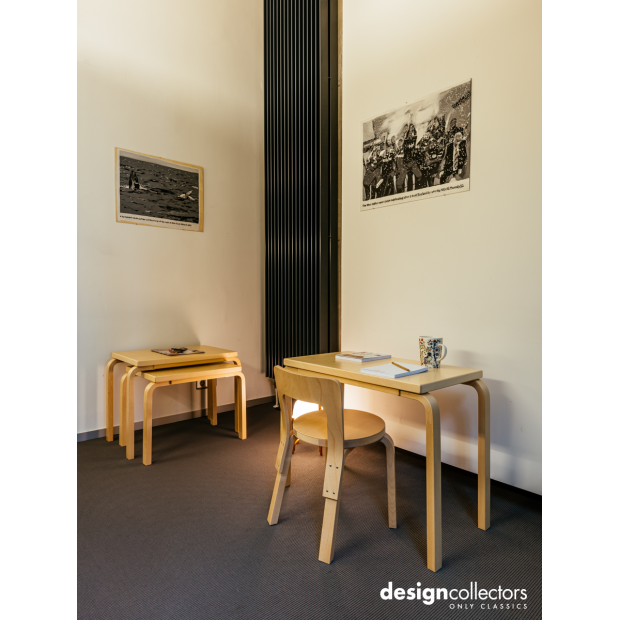 1639.55
1 355,00 € H TVA*
Ce trio de tables gigognes peut servir de tables d'appoint, de tables basses ou être utilisé seul, réparti dans une pièce. Les pieds en bouleau massif en forme de L sont utilisés selon la technique brevetée de courbure du bois d'Alvar Aalto. Les plateaux de table sont composés de panneaux de particules plaqués bouleau, ce qui rend les tables légères et faciles à déplacer. Lorsqu'elles ne sont pas utilisées, les tables s'emboîtent parfaitement, offrant ainsi un gain de place tout en créant un puzzle géométrique accrocheur.
Currently

Nesting Table 88 (Ensemble de 3)

In Stock

For other configurations or specific requests about this product:

Did you know that it's possible to order any product from the brands
we represent though it's not currently available in our online store?