Home
Heart Cone Chair - Tonus - red
Vitra
Heart Cone Chair - Tonus - red
designed by

Verner Panton
Vitra
Home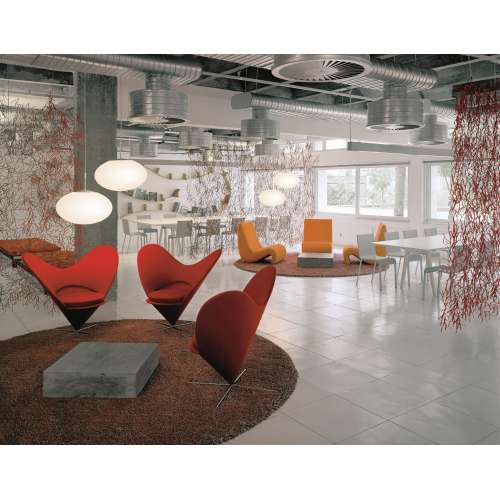 3549.9948
2 933,88 € excl.VAT*
A variant on Cone Chair, designed one year later and baptized Heart Cone Chair because of its heart-shaped outline. Heart Cone Chair has large, projecting wings reminiscent of Mickey Mouse ears that could also, however, be interpreted as a contemporary take on the classic wing chair.
Currently

Heart Cone Chair - Tonus - red

In Stock

For other configurations or specific requests about this product:

Did you know that it's possible to order any product from the brands
we represent though it's not currently available in our online store?