Vitra
Tabouret 307 Blanc Colombe (ecru)
designed by

Jean Prouvé
Vitra
New Jean Prouvé Collection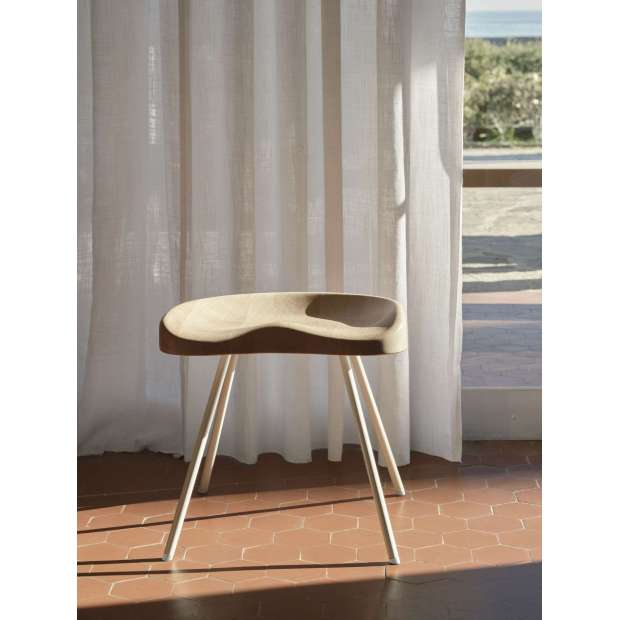 798.9993
660,33 € excl.VAT*
In the early 1950's, Jean Prouvé designed various stools that he named with different numbers. The seat of Tabouret N°307 has the shape of a tractor saddle – without holes – and is reminiscent of the seats in the lecture theatre at Aix-Marseille University, which Prouvé designed around the same time. Originally made of stamped aluminium sheeting, the ergonomic seat of Tabouret N°307 is crafted from solid oak in the version produced by Vitra. The interplay between the solid wooden seat and the graceful tubular steel legs makes for a fascinating contrast. Tabouret N°307 is available in two versions: with the seat in light oak and base in Prouvé Blanc Colombe or with the seat in dark oak and base in deep black.
Currently

Tabouret 307 Blanc Colombe (ecru)

In Stock

For other configurations or specific requests about this product:

Did you know that it's possible to order any product from the brands
we represent though it's not currently available in our online store?