Home
Eames Plastic Armchair DAW without upholstery new colours
Vitra
Eames Plastic Armchair DAW without upholstery new colours
designed by

Charles & Ray Eames
Vitra
Home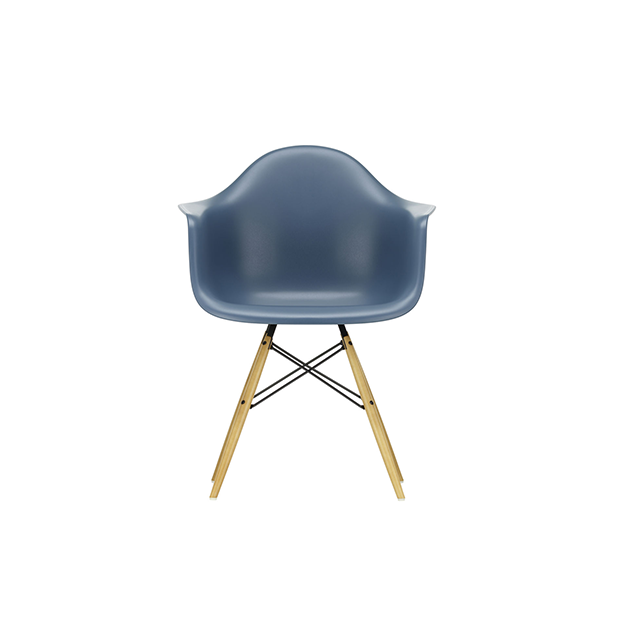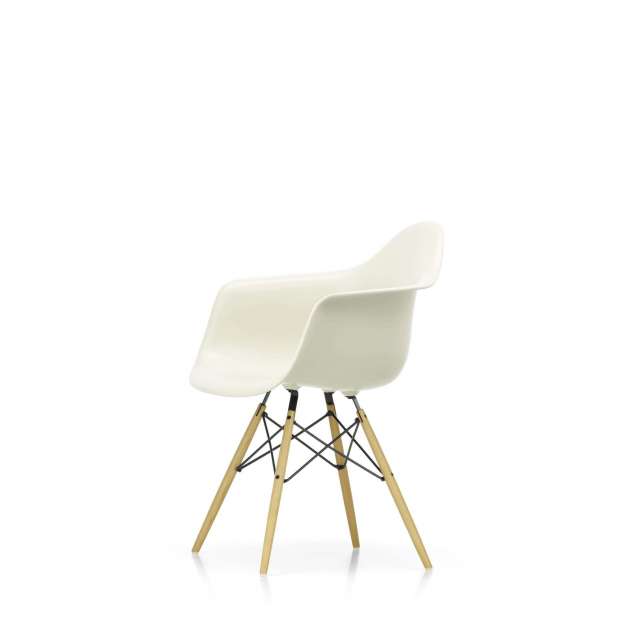 625.0013
516,53 € excl.VAT*
Today Vitra manufactures the comfortable seat shells of the Plastic Side Chairs and Plastic Armchairs in polypropylene, offering a multitude of bases, shell colours and upholstery options. This allows customers to specify countless different combinations and to use the chairs in the widest range of settings – from dining rooms, living rooms and home offices to office workspaces and conference rooms; from restaurants and cafés to break rooms and cafeterias; from waiting areas and auditoriums to terraces and gardens. DAW = Dining Height Armchair Wooden Base. In 2015, Vitra adapted the seat geometry and height of the Eames Plastic Chairs to today's requirements and also expanded the selection of colours with six new shades.
Hopsak
yellow/pastel green

meadow green/ivory

grass green/forest

ivory/forest

nero/forest

mint/ivory

mint/forest

petrol/moorbrown

iceblue/ivory

ice blue/moor brown

blue/ivory

blue/moor brown

dark blue/ivory

darkblue/moor brown

dark grey

nero

marron/moor brown

warm grey/moor brown

red/moor brown

red/cognac

red/poppy red

coral/poppy red

pink/poppy red

poppy red/ivory

cognac/ivory

warmgrey/ivory

green/ivory

sea blue/dark grey

sea blue/ivory

dark grey/nero

nero/ivory

nude/ivory

yellow/ivory

mustard/ivory

mustard/dark grey
plastic
White

mustard

ice grey

poppy red

deep black

clear gray

seablue

pebble

soft pink

rusty orange

granite grey

sunlight

green

forest
Checker
This item is available in different versions, also items that are not on our website. Contact us for more information and a quote.