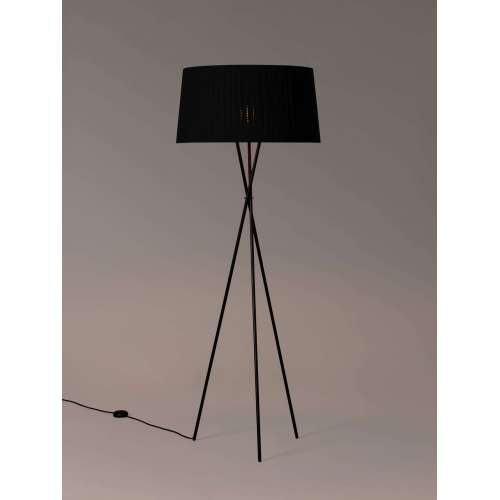 As if generating an interplay of weightless luminosity, a bundle of three slim black tubes holds aloft a generous pleated shade. The Tripod G5 Floor lamp is conceived to lend a warmer touch to plain rooms through the use of colour. The cotton shades revive forgotten craftsmanship and provide vivid hues of light. 
Understated, colourful and functional. When on, the lamp provides a generous and warm light, and when off it stands as a large sculpture that lends essence to a room. 
Currently

Tripode G5 Floor lamp, Black metal, Black

In Stock

For other configurations or specific requests about this product:

Did you know that it's possible to order any product from the brands
we represent though it's not currently available in our online store?