-10%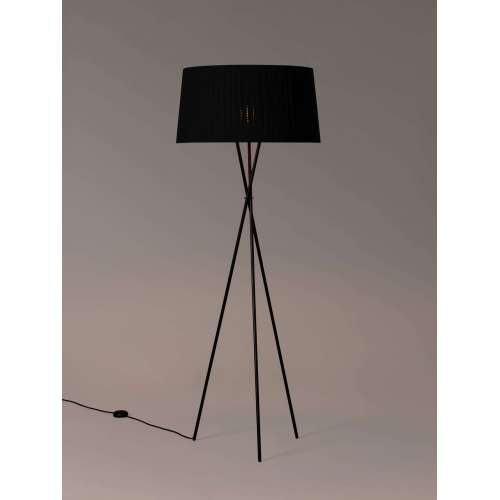 Comme à l'origine d'une interaction de luminosité en apesanteur, un faisceau de trois minces tubes noirs maintient en l'air un imposant abat-jour plissé. Le lampadaire Tripode G5 est conçu pour conférer une touche plus chaleureuse aux pièces simples grâce à l'utilisation de la couleur. Les abats-jour en coton redonnent vie à un savoir-faire oublié et procurent des teintes de lumière vives. 
Discret, coloré et fonctionnel. Allumée, la lampe procure une lumière chaude et généreuse ; éteinte, c'est une sculpture imposante qui donne du caractère à une pièce. 
Currently

Tripode G5 Floor lamp, Black metal, Black

In Stock

For other configurations or specific requests about this product:

Did you know that it's possible to order any product from the brands
we represent though it's not currently available in our online store?