Knoll
Florence Knoll Credenza, Mahogany, Calacatta Marble
designed by

Florence Knoll
Knoll
Storage & Shelves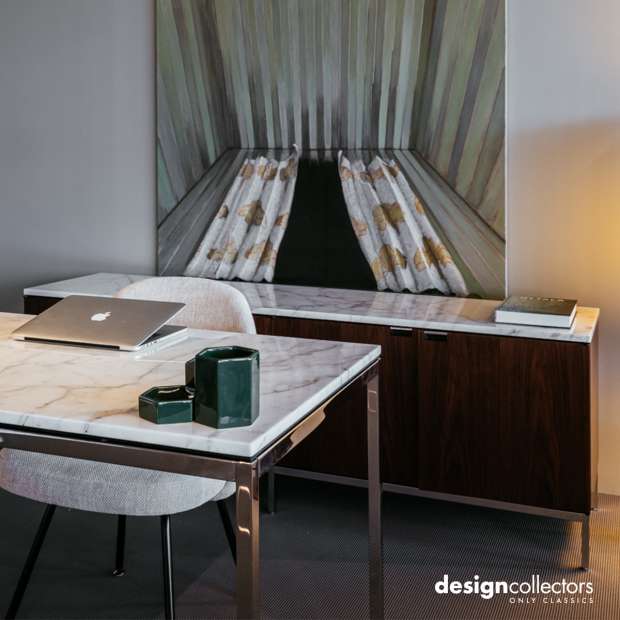 When Florence Knoll revolutionized private office design by replacing the typical executive desk with a table desk, she needed a place for all the filing and storage that had traditionally lived in desk drawers. Her solution, executed in typical Florence Knoll elegance, was the low credenza. "I did it because I needed the piece of furniture for a job and it wasn't there, so I designed it." Perfectly proportioned and immaculately detailed, the design embodies Florence Knoll's adherence to the teachings of her favorite mentor, Mies van der Rohe.
Designcollectors has a four position credenza in Medium Brown Mahogany with the top in Satin Coated Calacatta Marble.
Currently

In Stock

For other configurations or specific requests about this product:

Did you know that it's possible to order any product from the brands
we represent though it's not currently available in our online store?