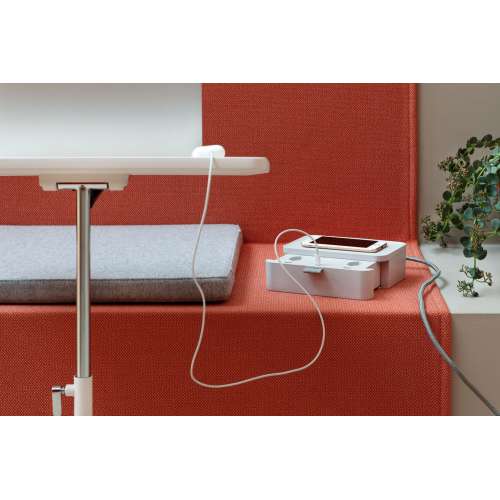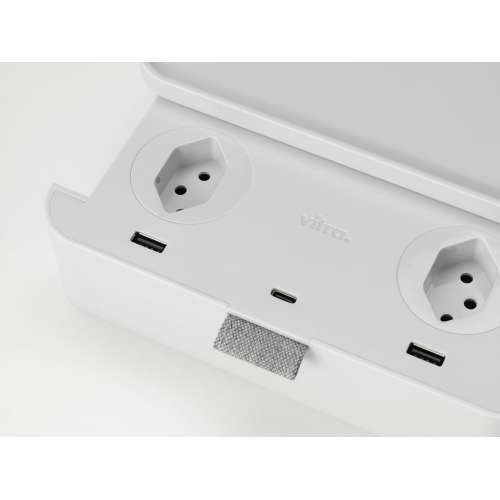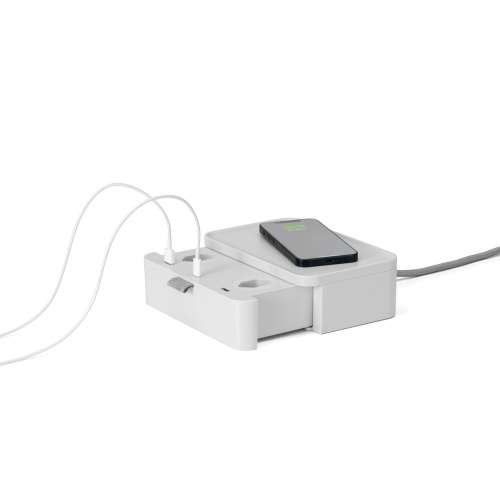 Ampi vergemakkelijkt de stroomvoorziening van de werkplek. In gesloten toestand ziet de in samenwerking met Layer Design gecreëerde tool eruit als een zorgvuldig ontworpen, harmonieus geproportioneerd object, waarvan de functie op het eerste gezicht niet duidelijk is. De bovenkant met opstaande rand dient als draadloze lader voor smartphones en dergelijke. In een lade aan de voorkant bevinden zich twee stopcontacten, twee USB-A-aansluitingen en een USB-C-aansluiting. Daardoor kan elke tafel in het thuiskantoor snel omgebouwd worden tot een volledig geëlektrificeerde werkplek, terwijl Ampi op kantoor de flexibiliteit biedt die tegenwoordig onmisbaar is, zonder dure tafelaanpassingen of ingewikkelde bekabeling. Ampi heeft een antislipbodem en is verkrijgbaar in verschillende kleuren. De stopcontacten zijn aangepast aan specifieke verkoopregio.
Uitrusting: draadloze lader, 2 voedingsaansluitingen, 2 USB-A aansluitingen, 1 USB-C aansluiting - Kabellengte: 1,5 meter.
Currently

Ampi, Soft Grey

In Stock

For other configurations or specific requests about this product:

Did you know that it's possible to order any product from the brands
we represent though it's not currently available in our online store?