Vitra
Fauteuil de Salon - Nubia Bamboo/Terra - Ecru
designed by

Jean Prouvé
Vitra
Stoelen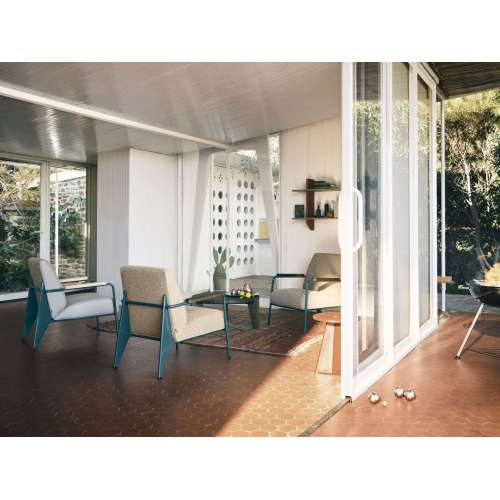 3029.9973
2 504,13 € excl.VAT*
art. nr.
210438000904887005
When Jean Prouvé's design of the Fauteuil de Salon was rediscovered in his archives, the chair's colour was adapted for modern tastes. Fauteuil de Salon combines plain surfaces into a complete architectural form with a comfortable seat and backrest. It goes perfectly with the other products in the Prouvé Collection. Base: round and moulded sheet steel, powder-coated - Seat and backrest: polyrethane foam; cover material Twill - Armrests: solid wood, oiled; natural oak, smoked oak or american walnut - Glides: glides for carpets or glides with flet pads for hard floors
Currently

Fauteuil de Salon - Nubia Bamboo/Terra - Ecru

In Stock

For other configurations or specific requests about this product:

Did you know that it's possible to order any product from the brands
we represent though it's not currently available in our online store?