Vitra
Soft Pad Chaise ES 106
designed by

Charles & Ray Eames
Vitra
Sofa's en slaapbanken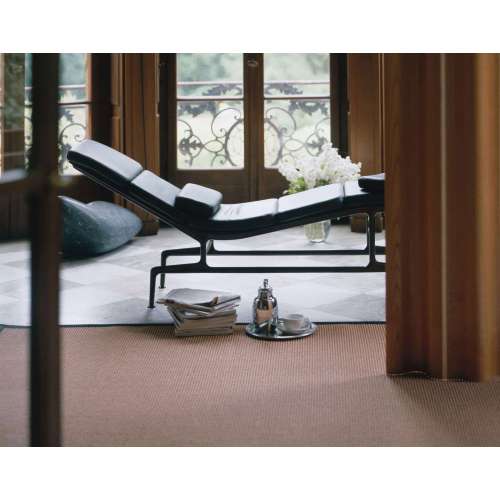 6520.0003
5 388,43 € excl.VAT*
The idea for this design came from a long-standing friend of Charles und Ray Eames, film director Billy Wilder, who was looking for a recliner for relaxing in and taking short rests. Six cushions joined together with zips are attached to the aluminium frame, and there are two loose cushions for extra comfort.
Vitra has produced the Soft Pad programme for many decades to a consistently high quality. On the basis of this experience we are now granting a 30-year guarantee on all chairs of the Soft Pad Group.
Leather/back Plano
72
This item is available in different versions, also items that are not on our website. Contact us for more information and a quote.