Home
S 64 Stoel, Black TP29, Cane work
Thonet
S 64 Stoel, Black TP29, Cane work
designed by

Mart Stam
Thonet
Home
-10%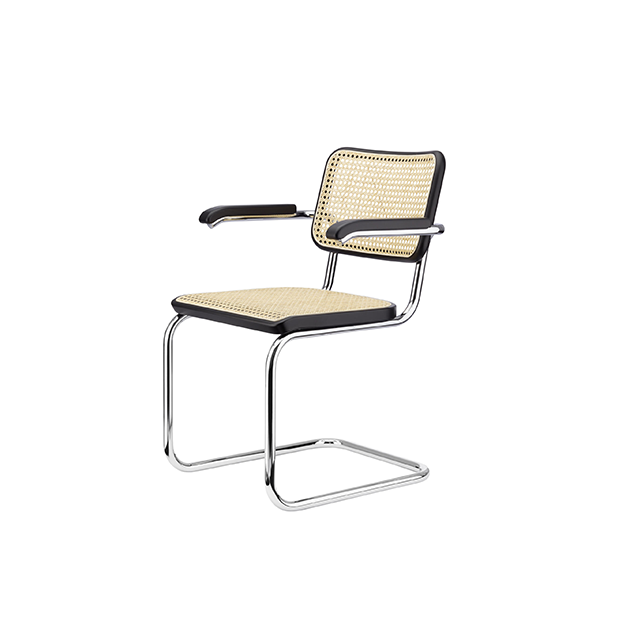 1367.3
1 130,00 € excl.VAT*
Een echte designklassieker: de S 64 Stoel met zijn uitgekiende technische vormgeving en ingenieuze esthetische combinatie van stalen buizen, hout en riet. Het ontwerp gaat terug tot de productieve jaren van Breuer in Berlijn van 1928 tot 1931: na zijn vertrek uit het Bauhaus werkte hij als zelfstandig architect en interieurarchitect, en realiseerde hij een aantal grote interieurs en ontwierp hij tal van meubels. Thonet produceert dit model sinds 1930. De S 64 Stoel is geschikt voor heel wat toepassingen: vergaderzalen, wachtruimtes, restaurants en woningen. Houten delen in gebeitst beukenhout of gelakt. Bekleding met riet of kunststof gaas. Ook verkrijgbaar zonder armleuningen (S 32 Stoel).
Currently

S 64 Stoel, Black TP29, Cane work

In Stock

For other configurations or specific requests about this product:

Did you know that it's possible to order any product from the brands
we represent though it's not currently available in our online store?