Home
Taika koffie cappuccino kop 0,2L Siimes
Iittala
Taika koffie cappuccino kop 0,2L Siimes
designed by

Klaus Haapaniemi
Iittala
Home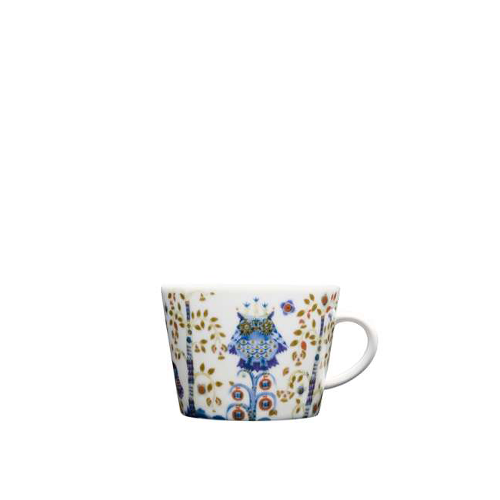 Taika ('magie' in het Fins) is een combinatie van de levendige kunst van designer Klaus Haapaniemi en het gestroomlijnde ontwerp van Heikki Orvola. Folklore en sprookjes komen tot leven in deze betoverende collectie met zijn functionele, eenvoudige ontwerp. Uiteenlopende kleurrijke figuren spreken tot de verbeelding en inspireren tot het vertellen van verhalen in het leven van alledag, met veelzijdig en duurzaam servies van porselein dat bij elke tafelsetting past. Geniet nog meer van uw favoriete warme drank uit het eigenzinnige Taika koffie-/cappuccinokopje. Op de stijlvolle witte ondergrond met een combinatie van sprankelende kleuren komt het levendige uilpatroon dat over het hele kopje doorloopt, volledig tot zijn recht. Nog fraaier in combinatie met het bijpassende schoteltje van 15 cm. Verzamel een set. Geschikt voor de magnetron en de vaatwasser. Een leuk geschenk voor een verjaardag, huwelijk of housewarming.
Currently

Taika koffie cappuccino kop 0,2L Siimes

In Stock

For other configurations or specific requests about this product:

Did you know that it's possible to order any product from the brands
we represent though it's not currently available in our online store?