Home
Kivi Sfeerlicht 60mm grijs
Iittala
Kivi Sfeerlicht 60mm grijs
designed by

Heikki Orvola
Iittala
Home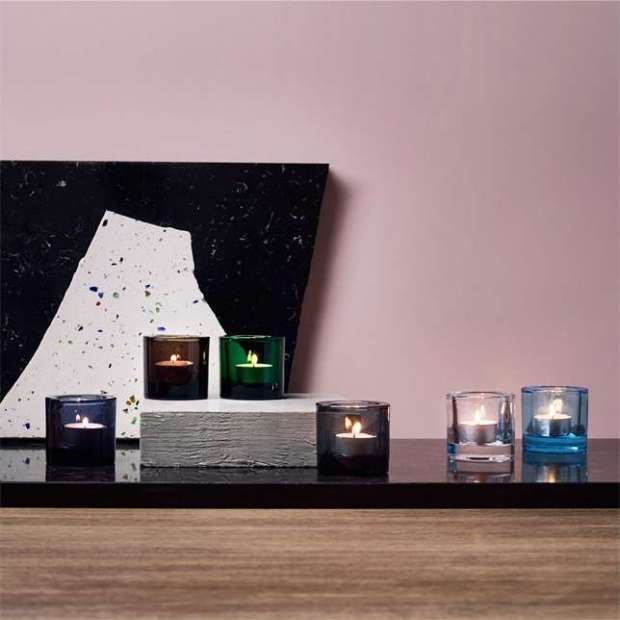 Heikki Orvola ontwierp de handgeperste sfeerlichten van de Kivi-collectie (Fins voor 'steen') in 1988. De kleine juweeltjes van licht zijn sindsdien een moderne klassieker van Scandinavisch design geworden. Het uitgebreide palet van sprankelende kleuren illustreert de unieke expertise van Iittala op het gebied van gekleurd glas. Elke tint wordt gemaakt met zijn eigen specifieke glasrecept van Iittala. Het dikke glas van het Kivi-sfeerlicht verrijkt de kaarsvlam en creëert een zachte gloed die aan elk interieur een gezellige ambiance geeft. Het rijke grijs benadrukt het eenvoudige, elegante ontwerp van Kivi en voegt een accent van moderne verfijning toe. Combineer verschillende kleuren. Een attent cadeau. Geschikt voor votiefkaarsen en waxinelichtjes van hoge kwaliteit.
Currently

Kivi Sfeerlicht 60mm grijs

In Stock

For other configurations or specific requests about this product:

Did you know that it's possible to order any product from the brands
we represent though it's not currently available in our online store?