Artek
REB 013 Kaari Rek met bureaublad
designed by

Ronan and Erwan Bouroullec
Artek
Google Shopping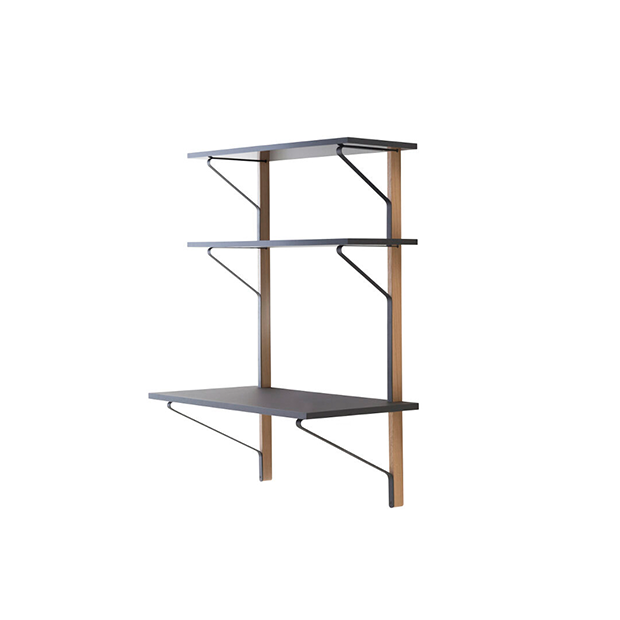 2041.27
1 687,00 € excl.VAT*
Wie een woordje Fins kent, weet dat de Kaari collectie, ontworpen door de Franse broers Ronan & Erwan Bouroullec, haar naam ontleent aan het woord voor 'curve'. Dit verwijst naar de gebogen, driehoekige steun die je in de hele collectie terugvindt. Het Artek REB 013 Kaari rek heeft 2 brede legplanken en een ruim bureaublad. Hout, zwart linoleumen staal creëren samen een tijdloze look. Bestaat uit 1 bureaublad (100 x 55 cm) met zwart linoleum en 2 panelen (100 x 35 cm) met zwart glanzend melamine. Wandbeugels van massief natuurlijk eiken met beschermende vernis, platgewalst staal met zwarte poedercoating.
Currently

REB 013 Kaari Rek met bureaublad

In Stock

For other configurations or specific requests about this product:

Did you know that it's possible to order any product from the brands
we represent though it's not currently available in our online store?