Artek
69 Chair - Wit
designed by

Alvar Aalto
Artek
Google Shopping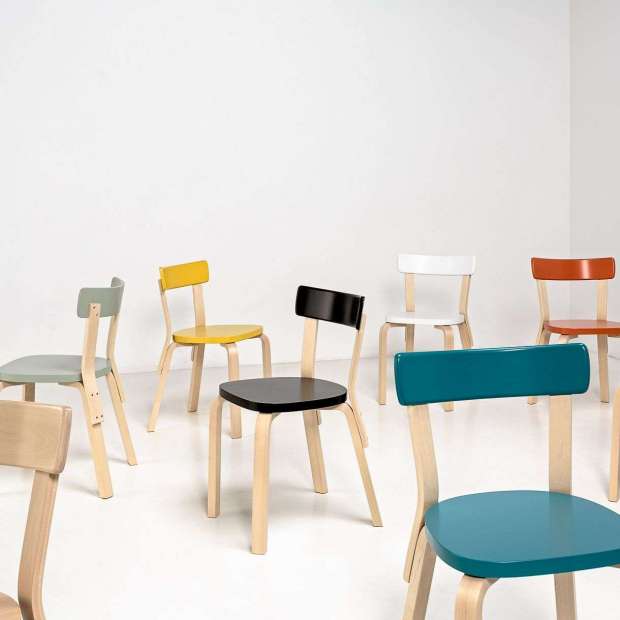 493.68
408,00 € excl.VAT*
Het vakmanschap van Artek krijgt vorm in deze 69 stoel, ontworpen door Alvar Aalto in 1935. De functionele stoel koppelt stabiliteit en zitcomfort aan een elegant design. Je kunt de Artek 69 Chair kiezen met verschillende afwerkingen en in tal van eigentijdse kleuren, passend bij je eigen smaak en interieur.
Poten en rugleuning in berk, natuurlijk gelakt, zittingen: berkenfineer of wit laminaat.
Poten in berk, natuurlijk gelakt, zitting en rug gelakt (zwart, wit, oranje, geel, of groen).
Ook verkrijgbaar met bekleding (leer of stof). Neem contact met ons op.
Verzending in een Carry Away pakket.