Vitra
HAL Armchair Studio without upholstery
designed by

Jasper Morrison
Vitra
Office Chairs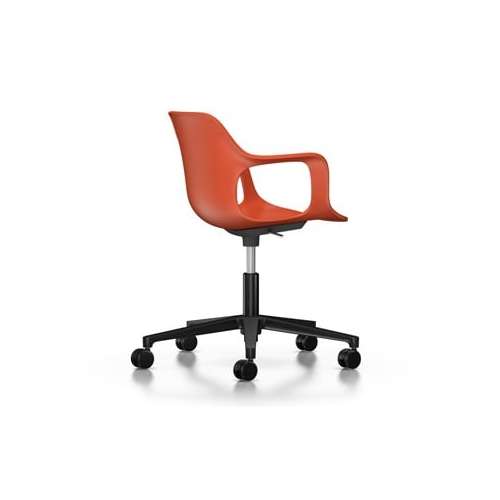 Jasper Morrison a ajouté un nouveau modèle à la famille de sièges HAL : le HAL Armchair. Sur la base de la coque d'assise HAL, il a développé une coque monobloc organique qui se distingue par l'aspect caractéristique de ses accoudoirs courbés s'étendant sur les côtés - tout en conservant un air de famille manifeste avec le reste de la gamme. La construction de la coque est régie par les lois de la physique qui s'exercent sur le siège et offre une stabilité maximale et un confort exceptionnel avec un minimum de matériau. Ce confort est encore amélioré dans les versions avec coussin d'assise.
Pour la base, vous avez le choix entre un piétement à quatre pieds en tube d'acier ou en bois et un piétement à cinq branches sur roulettes. Grâce aux ouvertures sous les accoudoirs, les HAL Armchairs avec piétement en tube d'acier peuvent être empilés (mais uniquement dans la version sans coussin d'assise).
Hopsak
plastic
This item is available in different versions, also items that are not on our website. Contact us for more information and a quote.