Home
CH25 Lounge chair, Oiled oak, Natural cord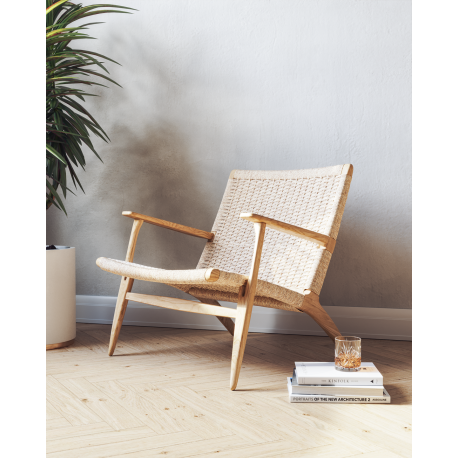 Le fauteuil CH25 est très populaire depuis 1950. Ce classique du design, comme beaucoup d'autres créations emblématiques de Wegner, a une forme simple et épurée qui lui est propre. De plus, Wegner a fait un choix pionnier en produisant le dossier et l'assise en corde de papier tissé, un matériau durable développé pendant la Deuxième Guerre mondiale. Il faut 10 heures de travail artisanal et environ 400 mètres de corde en papier pour créer l'assise et le dossier du fauteuil CH25, avec son motif de tissage unique.
Currently

In Stock

For other configurations or specific requests about this product:

Did you know that it's possible to order any product from the brands
we represent though it's not currently available in our online store?