Vitra
Uten.Silo 2 Red
designed by

Dorothee Becker
Vitra
Home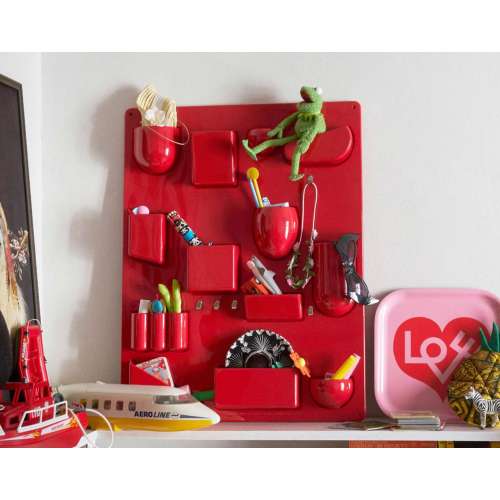 319.0044
263,64 € excl.VAT*
Keep your keys, pens, etc. handy at all times with the Uten.Silo, designed by the German designer Dorothee Becker in 1970. Thanks to the various storage compartments, hooks and clamps, you can create order in a stylish way. Thanks to the sober design in bright hues, the Uten.Silo fits in everywhere: at the office, in the kitchen, your workshop, a kid's room, etc. Available as well as a bigger version.
Currently

Uten.Silo 2 Red

In Stock

For other configurations or specific requests about this product:

Did you know that it's possible to order any product from the brands
we represent though it's not currently available in our online store?