Home
Wool Blanket Eames - Black - 200 x 135 cm
Vitra
Wool Blanket Eames - Black - 200 x 135 cm
designed by

Charles & Ray Eames
Vitra
Home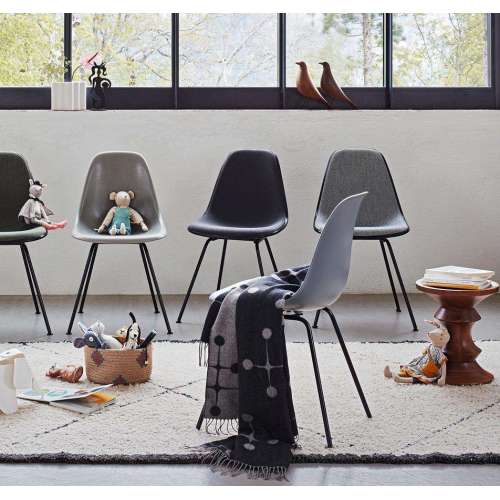 429.0055
354,55 € excl.VAT*
Like many other legendary 20th-century architects and designers, Charles and Ray Eames, too, spent time designing textiles to realize their ideas in terms of colours, shapes and materials. The "Dot Pattern" was created in 1947 in conjunction with an exhibition at the Museum of Modern Art in New York. The pattern consists of variations of a graphic design made up of crosses and dots to become a large composition, and demonstrates references to the abstract paintings by Ray Eames from the 1930s. Materials: 100% Marino lamb's wool, made using the Jacquard weaving technique. Characteristics: Merino lamb's wool is a high-quality natural fibre that comes from first shearing of the Merino lamb. It is extremely lightweight, fine and soft and offers optimum heat exchange. Quality: A great deal of technical and manual expertise is required to process the high-quality natural fibres. It is for this reason that the blankets by Vitra are made by a German blanket manufacturing company with more than 100 years of experience in processsing natural fibres. The high-quality implementation of the designs requires a great deal of handicraft.
Available in black, taupe, mustard and light blue.
Currently

Wool Blanket Eames - Black - 200 x 135 cm

In Stock

For other configurations or specific requests about this product:

Did you know that it's possible to order any product from the brands
we represent though it's not currently available in our online store?