Home
Eames Plastic Chair DSX without upholstery - new colours - Pale rose
Vitra
Eames Plastic Chair DSX without upholstery - new colours - Pale rose
designed by

Charles & Ray Eames
Vitra
Home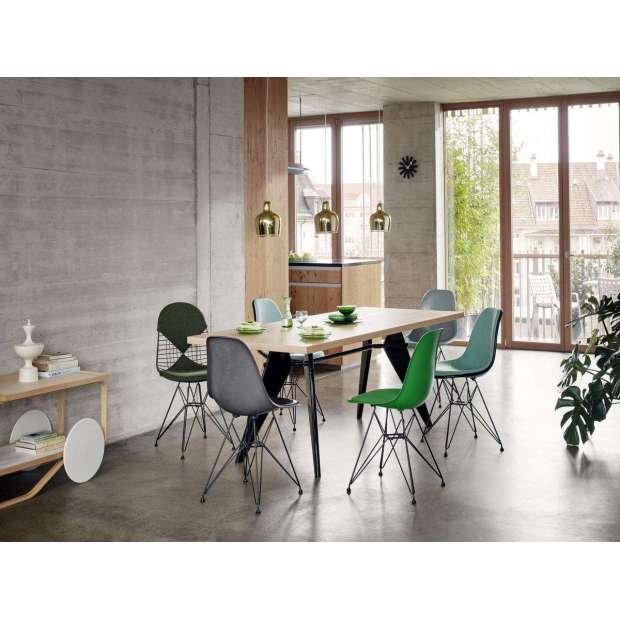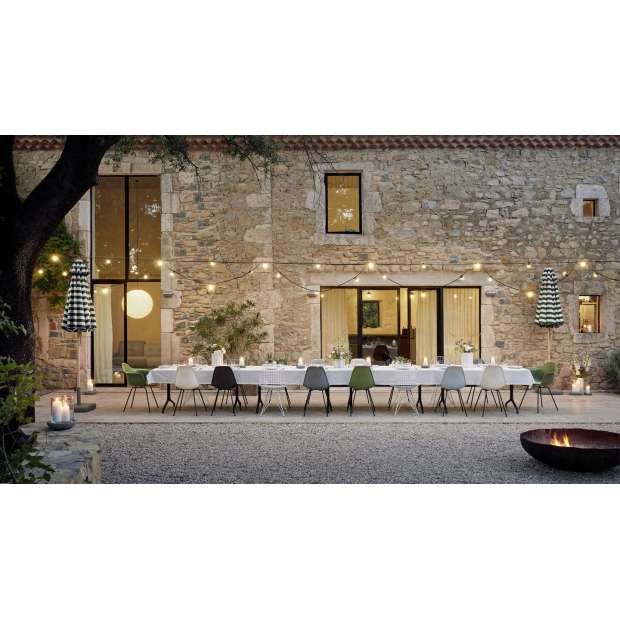 Extensive dining becomes a real pleasure in this comfortable chair. The Eames Plastic Side Chair was designed in 1950 for the Low Cost Furniture Design competition by the Museum of Modern Art in New York. The chair with a choice of bases was the very first industrially manufactured chair in plastic. Thanks to the organic seating shell, you can enjoy high-quality comfort. In 2015, the seat geometry and height of the Plastic Chairs were adapted to today's requirements. The base of the Eames Plastic Side Chair DSX (Dining Height Side Chair X-Base) is available in a chrome-plated or powder-coated version, the latter of which can be used in gardens or on terraces.
In collaboration with the Eames family, Vitra has updated the colour palette of the iconic Eames Plastic Chair seating shells. The colours for the seat shell have been chosen to enhance the material in any environment. In the palette offers you discover 14 contemporary shades - neutral, medium and bright. Mix and match as you like!
Currently

Eames Plastic Chair DSX without upholstery - new colours - Pale rose

In Stock

For other configurations or specific requests about this product:

Did you know that it's possible to order any product from the brands
we represent though it's not currently available in our online store?