Home
Soft Pad Chair EA 222
Soft Pad Chair EA 222
Vitra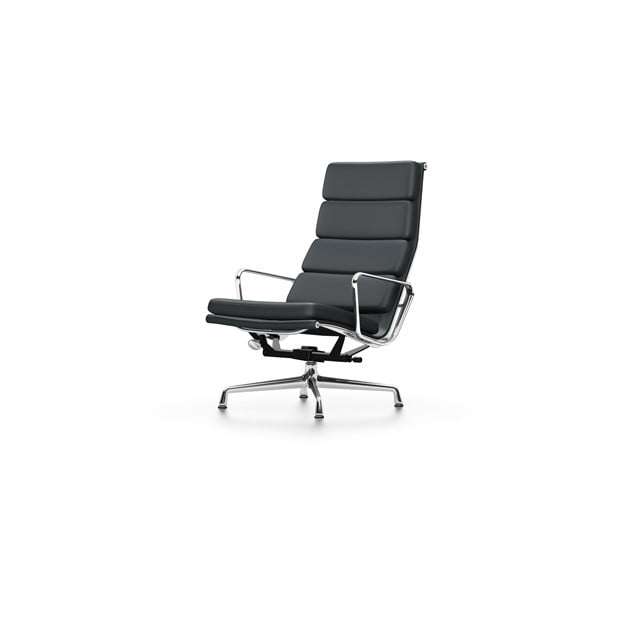 The shape and structure of the Soft Pad Chair is identical to that of the Aluminium Chair. However, stitched leather upholstery renders it more comfortable and makes for an interesting contrast with its slim aluminium profile.
Vitra has produced the Soft Pad programme for many decades to a consistently high quality. On the basis of this experience we are now granting a 30-year guarantee on all chairs of the Soft Pad Group.
Leather/back Plano
snow/white

dimgrey/sierra grey

asphalt/dark grey

nero/nero

chocolate/brown

chestnut/brown

red/poppy red

sand/coffee

clay/ parchment/ cream white

cement/ grey/ stone

jade/ coconut/ forest

plum/ brown

red stone/ red/ cognac

cognac/cognac

camel/coffee

umbra grey/dark grey
Leather Premium - contrast seam
snow

cement

granite

smoke blue

jade

kaki

umbra grey

asphalt

nero

brown

chocolate

plum

chestnut

brandy

red stone

cognac

olive

camel

oker

cashew

sand

clay
This item is available in different versions, also items that are not on our website. Contact us for more information and a quote.