Knoll
Tulip Armchair White Shell and base, EVA Steel
designed by

Eero Saarinen
Knoll
Chairs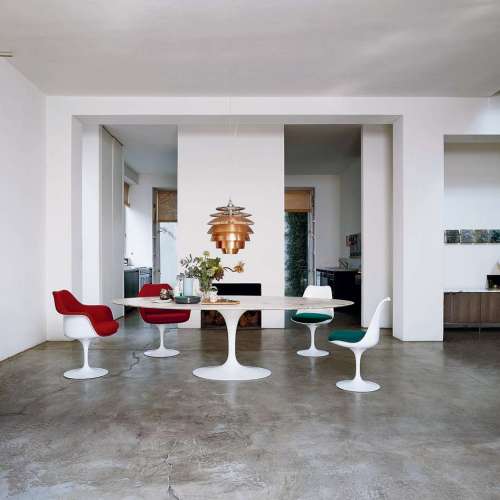 3146
2 600,00 € excl.VAT*
Save 1 234,20 €
in 1957, the Finnish-American designer Eero Saarinen designed the Tulip Armchair, a dining table chair with a single leg. This way, he wanted to bring some tranquillity to "the restless world under the table". The pure design became so known and loved that it is certainly iconic. This rotatable model of the Saarinen Tulip Armchair is also available in a version without armrests at Designcollectors. Made of very durable materials. Base: cast aluminium, Rilsan coated finish. Shell: moulded fibreglass reinforced plastic bonded finish. 
Currently

Tulip Armchair White Shell and base, EVA Steel

In Stock

For other configurations or specific requests about this product:

Did you know that it's possible to order any product from the brands
we represent though it's not currently available in our online store?