Be.Classics
Stool CG70 - Height 40 - Seat chrome - Leather Cognac
designed by

Christophe Gevers
Be.Classics
Stools & Benches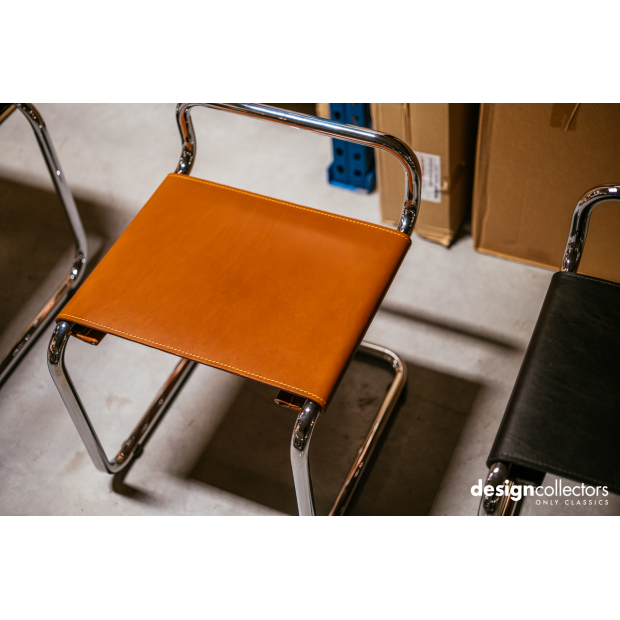 1165.23
963,00 € excl.VAT*
Christophe Gevers' CG70 stool is a true design icon. The stool was designed in the 1970s and has now been reintroduced to the market. The CG70 is composed of a chrome-plated tubular frame, finished with a cognac leather seat. At the bottom of the stool, Gevers used nylon thread to tension the leather. A real retro look!
Currently

Stool CG70 - Height 40 - Seat chrome - Leather Cognac

In Stock

For other configurations or specific requests about this product:

Did you know that it's possible to order any product from the brands
we represent though it's not currently available in our online store?